Man oh man, those eyebrows. They get me every time.
Although hot and tired for parts of the day, Shae seemed to enjoy his first Independence Day. He struggled through the parade thanks to the loud fire trucks...
Besides the loud trucks, our observant little baby loved looking around at all the cool floats, people and animals making their way down the street.
This next picture cracks me up. The high-water shorts, the chunky thighs, the sucking on the lip...he looks like an old man baby.
Later in the day, we found a little area off of Mink Creek to have a picnic lunch and then just hung out with family until it got dark (Derek, Linzy and Claire showed up later in the afternoon so we were able to catch up with them).
Shae went down to sleep pretty easily but mean mommy and daddy didn't let him sleep too long before waking him up to go outside and watch the fireworks.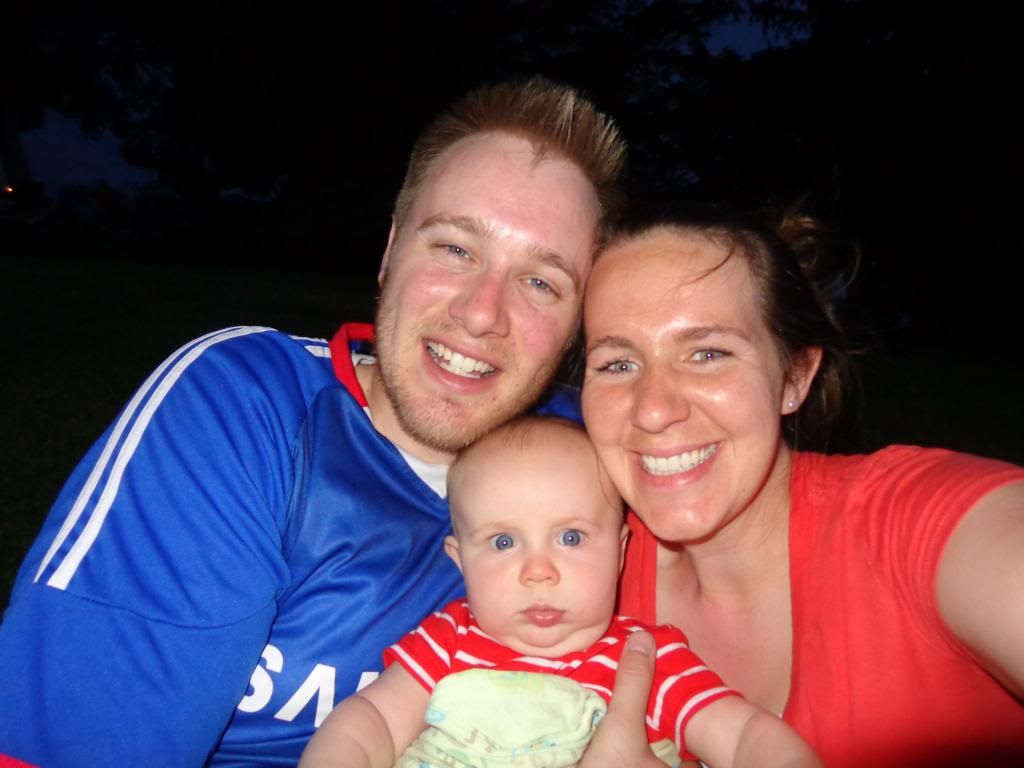 His face says it all: Ummm, WHY did you wake me up?
After the parade ordeal, I was a bit worried about how he would handle the fireworks, especially all the local ones (he actually got pretty excited when he saw the ones going off around us).
Unfortunately, the fireworks were supposed to start at 10pm but the wind was too strong to start sooooo we waited...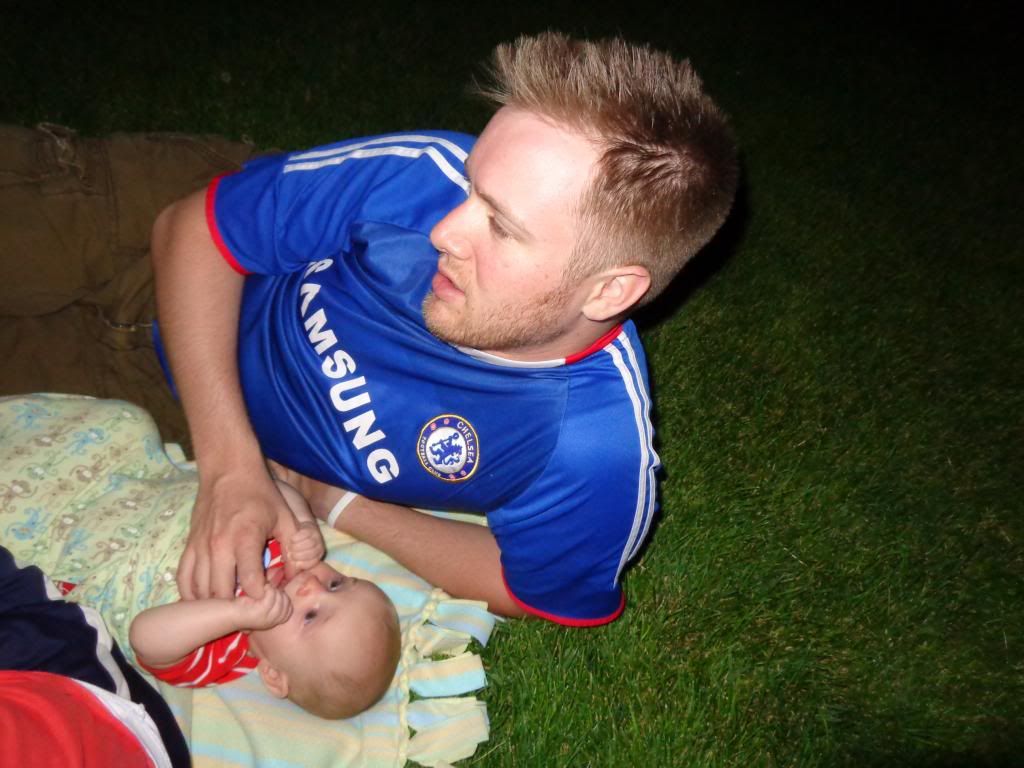 And waited...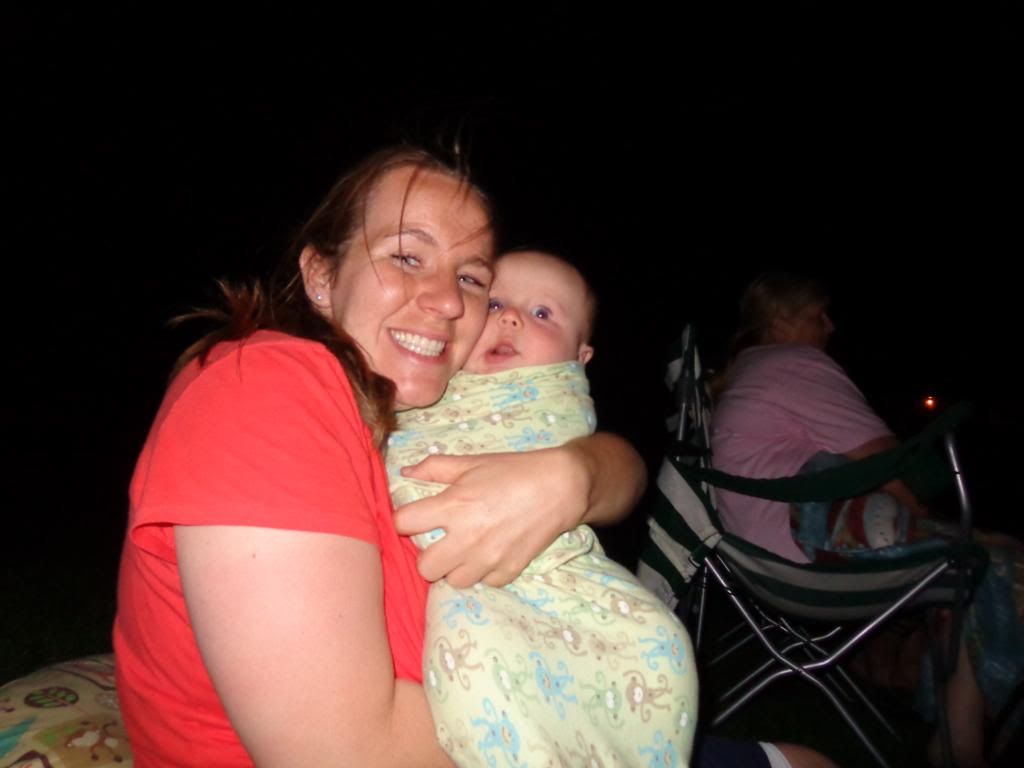 And waited...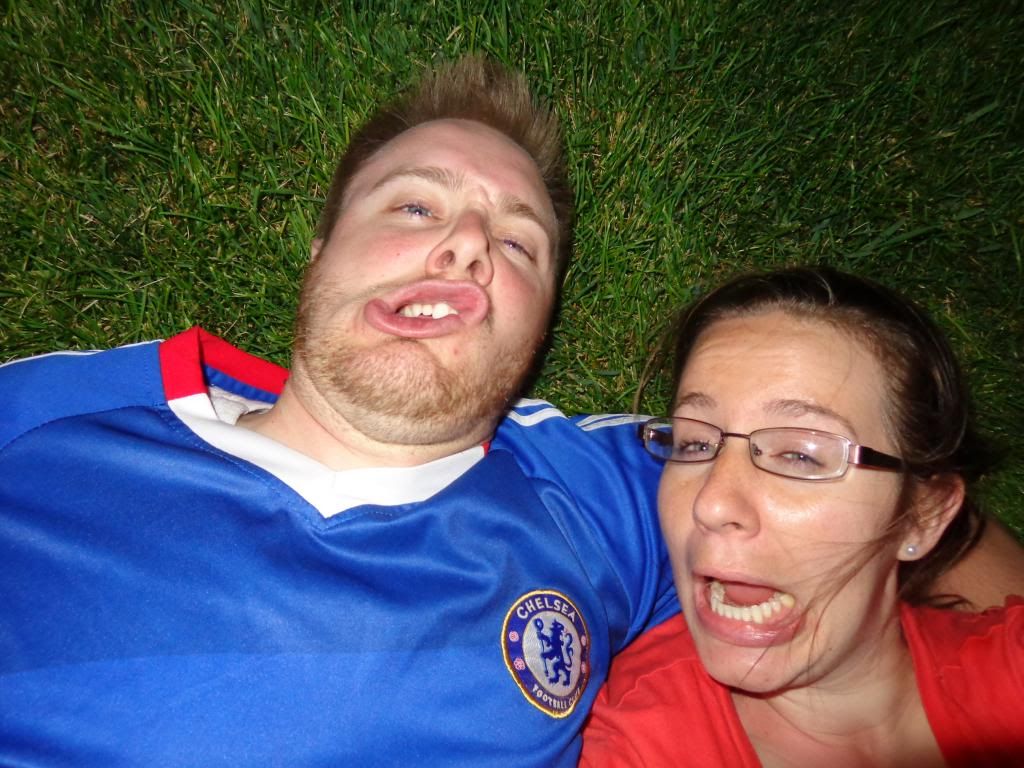 Finally a little after 11pm we decided to go home. About 15 minutes later we heard the big booms outside and ran back out to catch some of the show. I would have been pretty disappointed if they hadn't done the fireworks. After all, what's the 4th of July without fireworks?
I really am thankful to live in this wonderful country and for the freedoms that I enjoy each day. I'm thankful that we were able to spend the day with family and enjoy this freedom together.
Happy Independence Day...yesterday...