Can I just say that we have THE best family and friends in the entire world. Truth. They are amazing. We felt so much love from everyone on Sunday as we celebrated our baby boy's blessing. Friends and family drove all the way down from Idaho and right back up again that afternoon. What a lot of car time just to spend a couple of hours with us. Seriously, that meant the world to us. We felt the love from each and every person that was there and acknowledge the sacrifices that they all made to be there. (Even the ones that live close by. We love you guys just as much!).
It was really such a beautiful day. The weather couldn't have been better. The only slight hiccup in the day was when the kiddo decided that he wanted to poo through his outfit before we even got to church. Sadly, it went straight up his back and on to his daddy's shirt. Life went on.

Hard to believe that this cute face could make something so yucky come out of him.
Before church we had a nice little brunch with all of these amazing people in our lives (and missed the family and friends that couldn't be there. You were there in spirit!).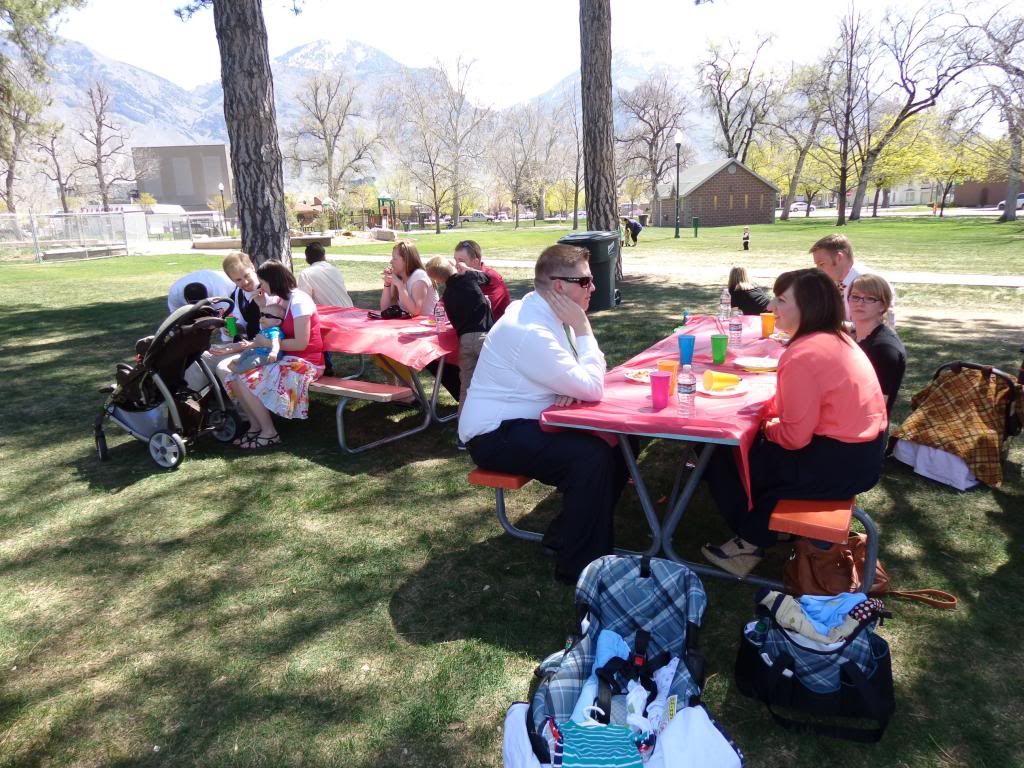 Something that I love about Darin are his friends. He has great friends. I'm so glad that I have become friends with them as well (and their wonderful wives!). I owe them for playing such a big role in who Darin is today (at least for the good ways they affected his life. They were teenage boys together after all).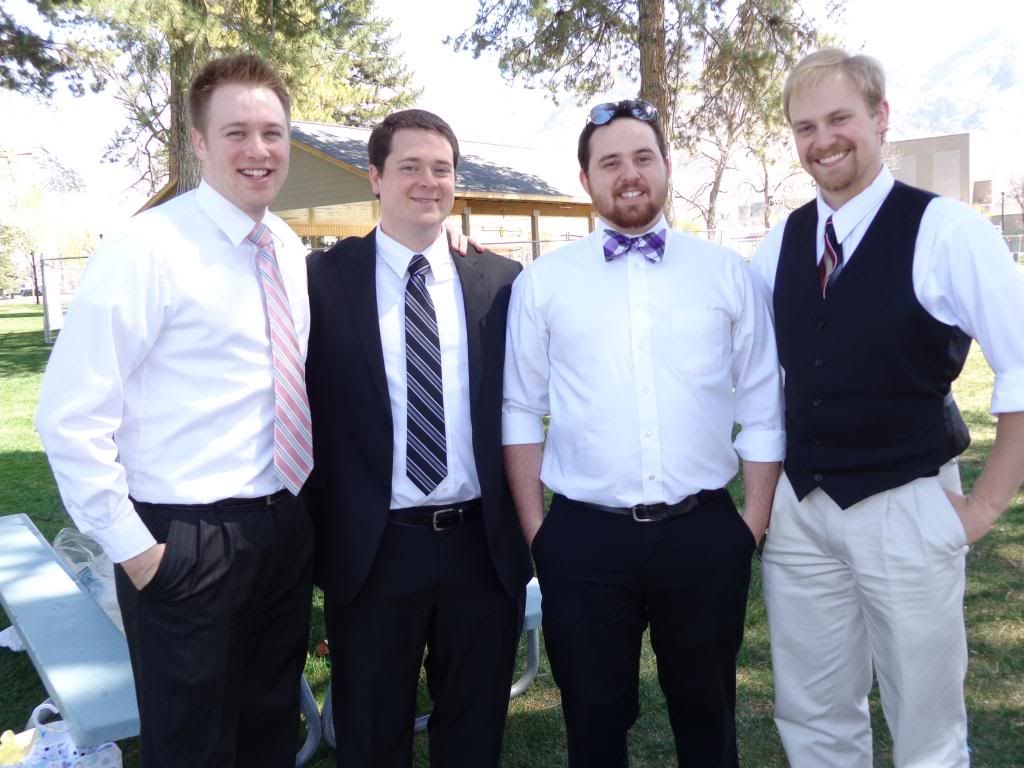 My friends might not have "sacrificed" to be with us on Sunday, but these girls are awesome (as are their husbands). They have supported and loved me for years and I am extremely blessed to have them in my life.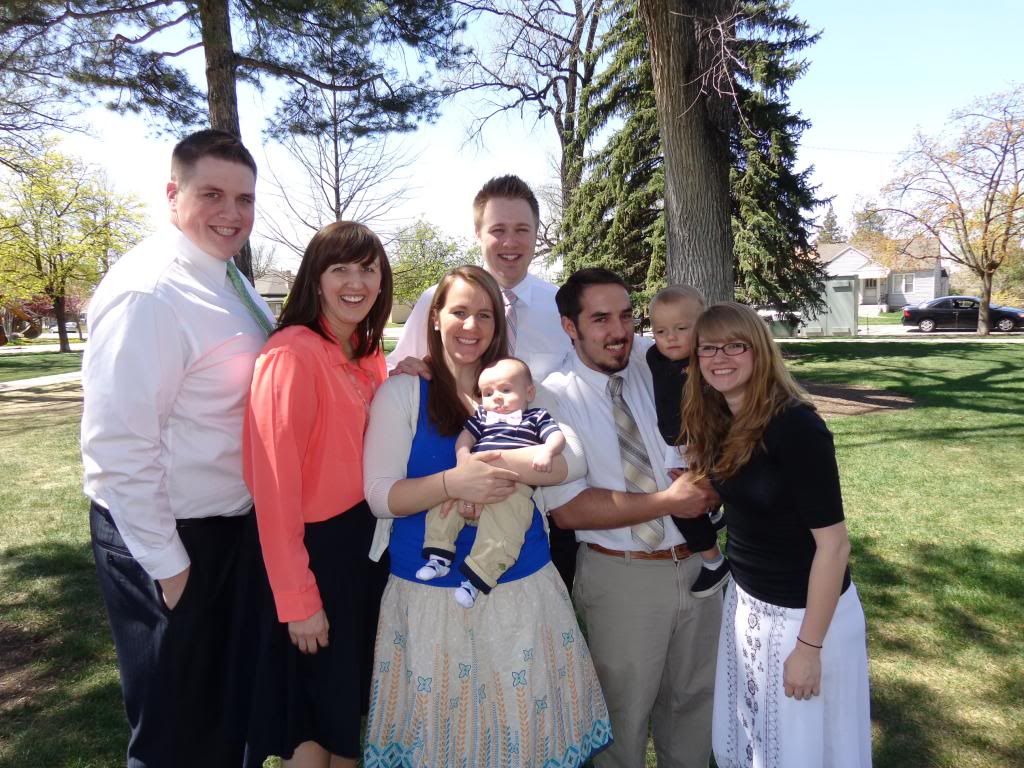 Darin's friends traveled from near and far to be with us. So sweet!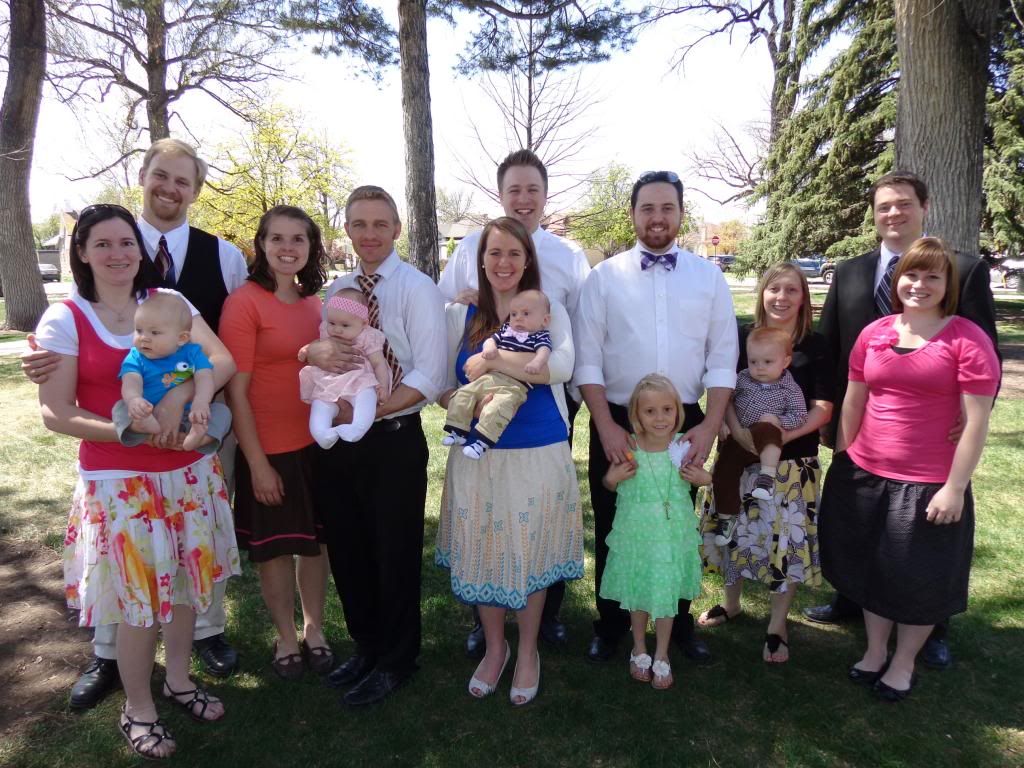 My good friend Ella is about to have a baby any day now but still made it out to be with us. Love her and her gorgeous family so much!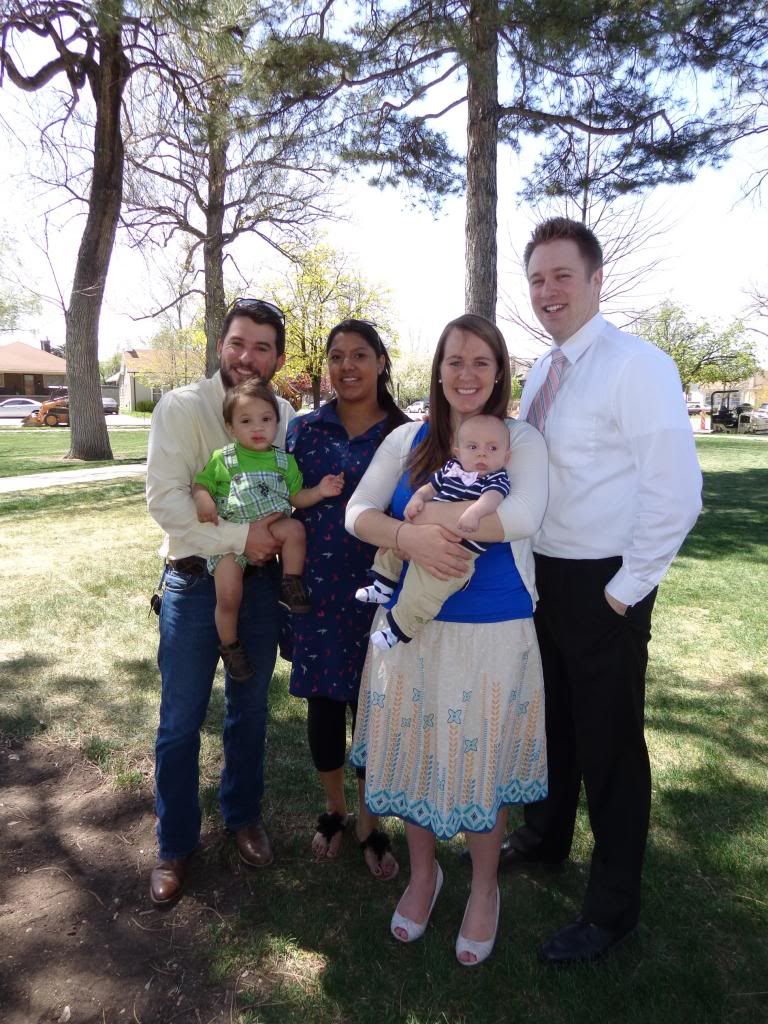 Darin's brother Stephen and his son Kyler drove all the way down from ID in the morning to be with us. We were so happy they could make it. We love Kyler to death and know that he'll show our little boy the ropes of life.
Sharon and Amelia had been going back and forth between Provo and SLC for four days by Sunday and did so much to help us with everything. It was great to have so much of Darin's family there and wish that Devin and Derek could have made it as well (but we totally understand the distance!).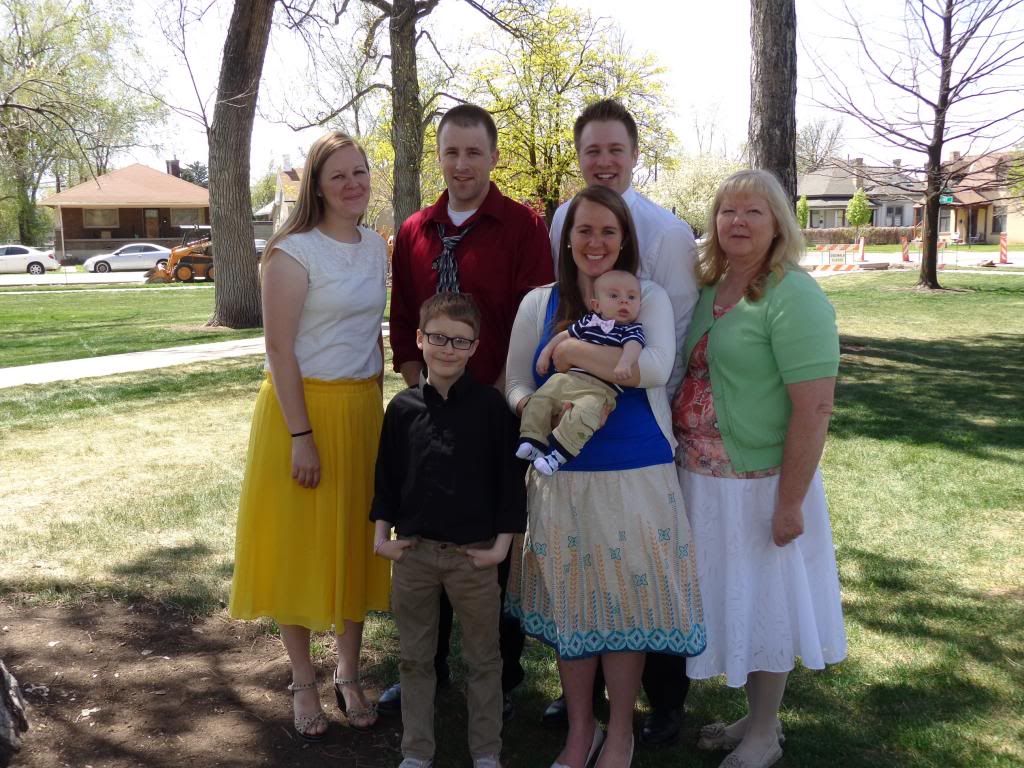 We wish that my entire family could have been with us but we are so grateful that my Dad could come all the way from Pennsylvania to share so many special memories with us.
We some how managed to miss getting a picture of us with Rick and Desiree, but we're so glad they could be with us as well.
Again, wow, what a great day. Hearing Darin bless our baby boy was something that I will never forget. I truly felt the love of my Heavenly Father through putting so many great people in our lives. Life is good.