In trying to give my Dad the true Provo experience, we made sure to make time to hike the Y the day before he left (as well as chow down some Cafe Rio. What's a trip to Utah without some Pork Barbacoa Salad?).
I'd like to blame having a baby a couple of months ago for making this hike a bit rough, but let's be honest, it's always been rough. It's not a long hike, just steep, and I sure was feeling it. The boys were patient with me as I lagged behind and stopped at every switchback to catch my breath and talk myself in to continuing forward. We finally made it to the top and enjoyed the view and some yummy turkey sandwiches while playing the question game and pointing out all of our favorite places in Provo.

Pretty tiring hike for the kiddo. He slept the whole way up. Woke up at the top and then slept again on the way down. (Thanks Grandma Sharon for the hat! It came just in time).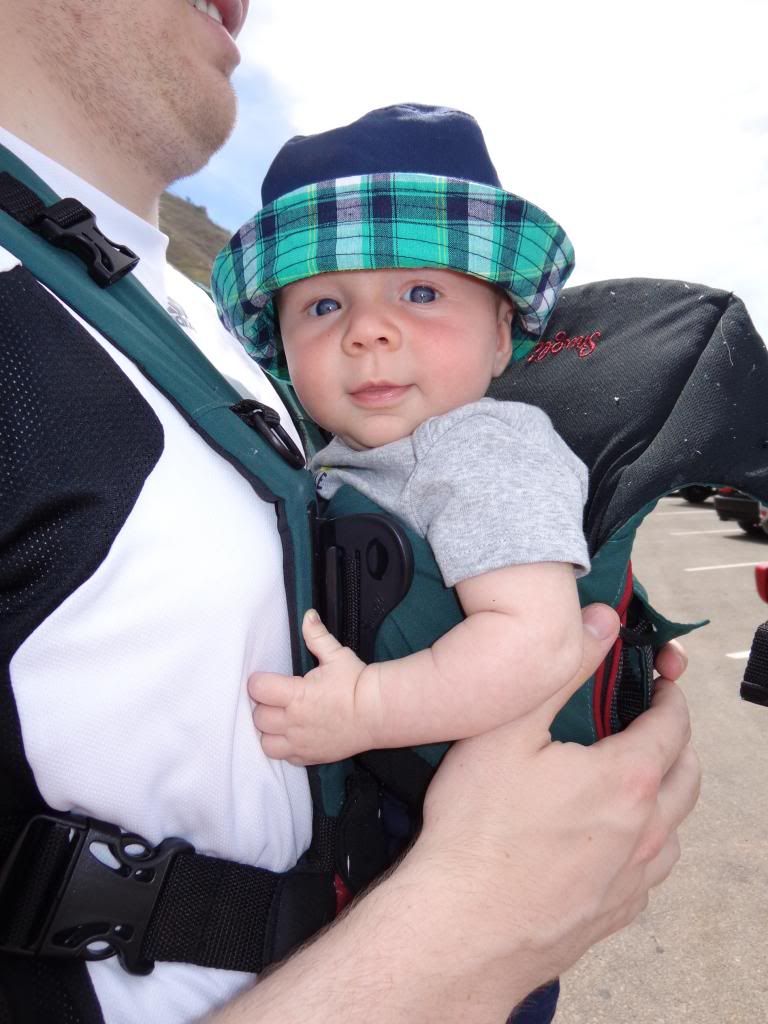 The boys waiting patiently while I die slowly on the bench that some intelligent person kindly dropped at each switchback (thank you!).
At the top, all tuckered out from working so hard to get to the top...
I absolutely love this picture of Shae with his Grandpa. So great! It was so nice to have him visit and Shae loved playing with him throughout the day. We're so glad that he was able to come out and visit and are already looking forward to the next time we all get to be together.