It's been said that all good things come to an end. I don't fully agree with that, but considering this past week was Thanksgiving break and tomorrow we have to get up and go back to school and work, in this context, I do agree.
It was a well needed break. Started off Wednesday night after work. We pulled the mattress into the living room for a little Thanksgiving BFF sleepover and watched Quantum of Solace in preparation to see Skyfall the next day. What better way to start off a vacation than with a little Bond, James Bond.
Thanksgiving day started out with pumpkin pancakes and the Macy's Thanksgiving Day Parade.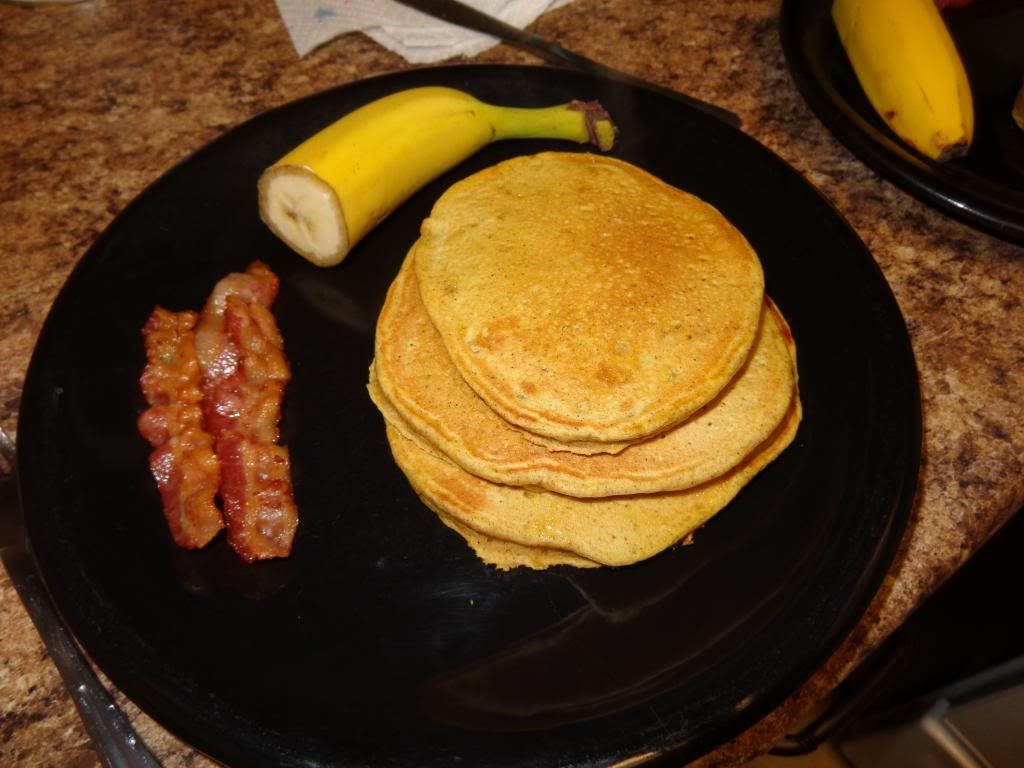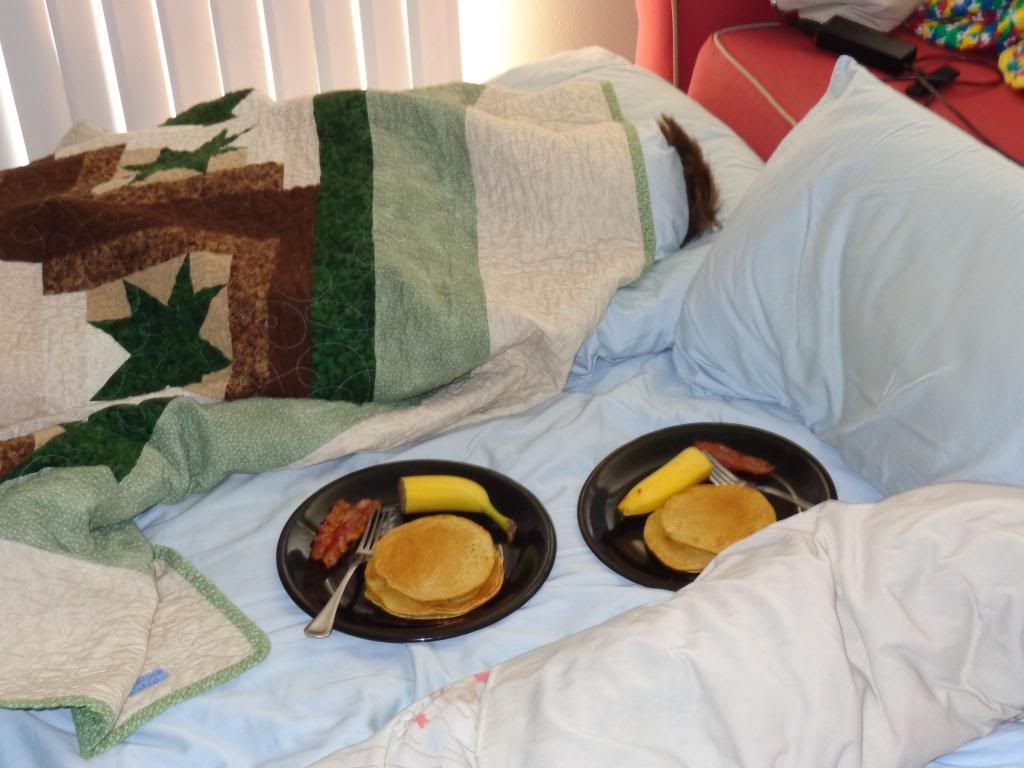 After whipping up some pie and a veggie casserole, we made our way up to Salt Lake to spend Thanksgiving dinner with Darin's mom and sister. We had a really nice afternoon full of amazing food, great company, more James Bond and board games. I do hate that my family is so far away, but I'm very grateful that Darin's family is so close. I've never had family close so it really is a blessing.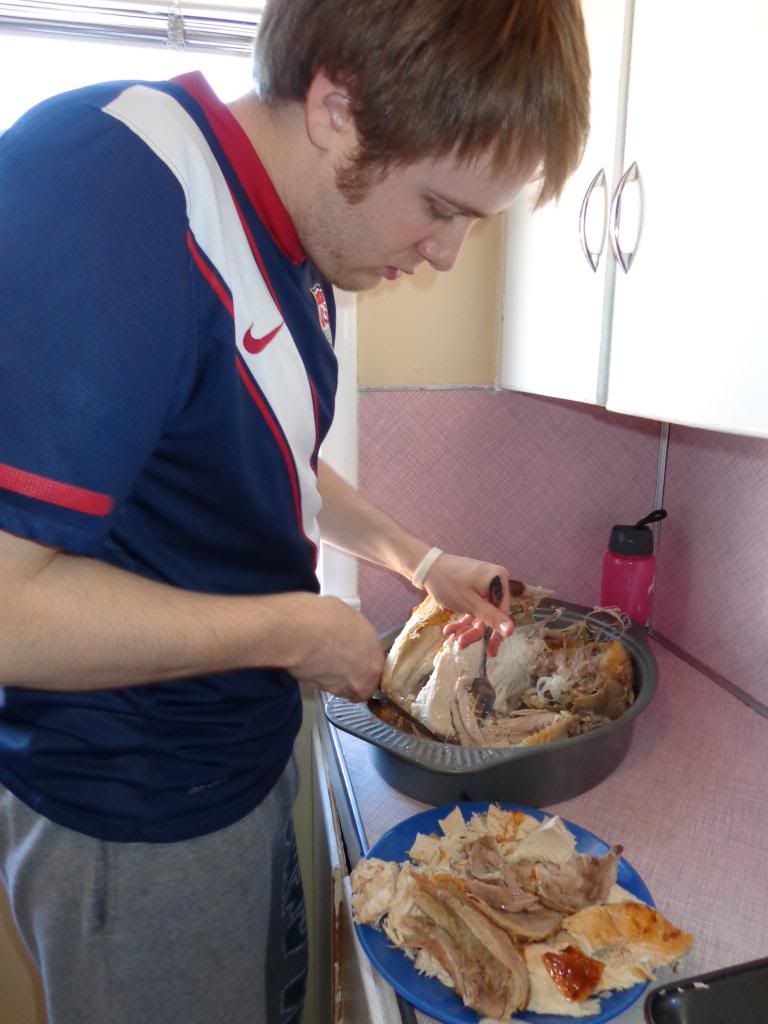 Doing his manly duties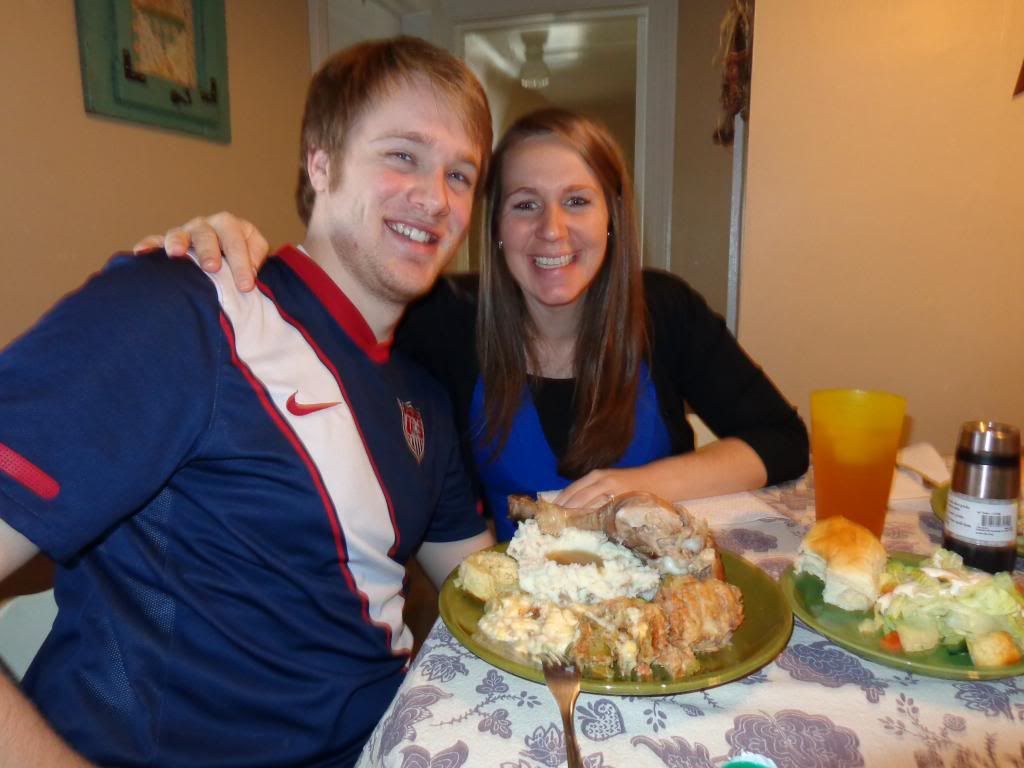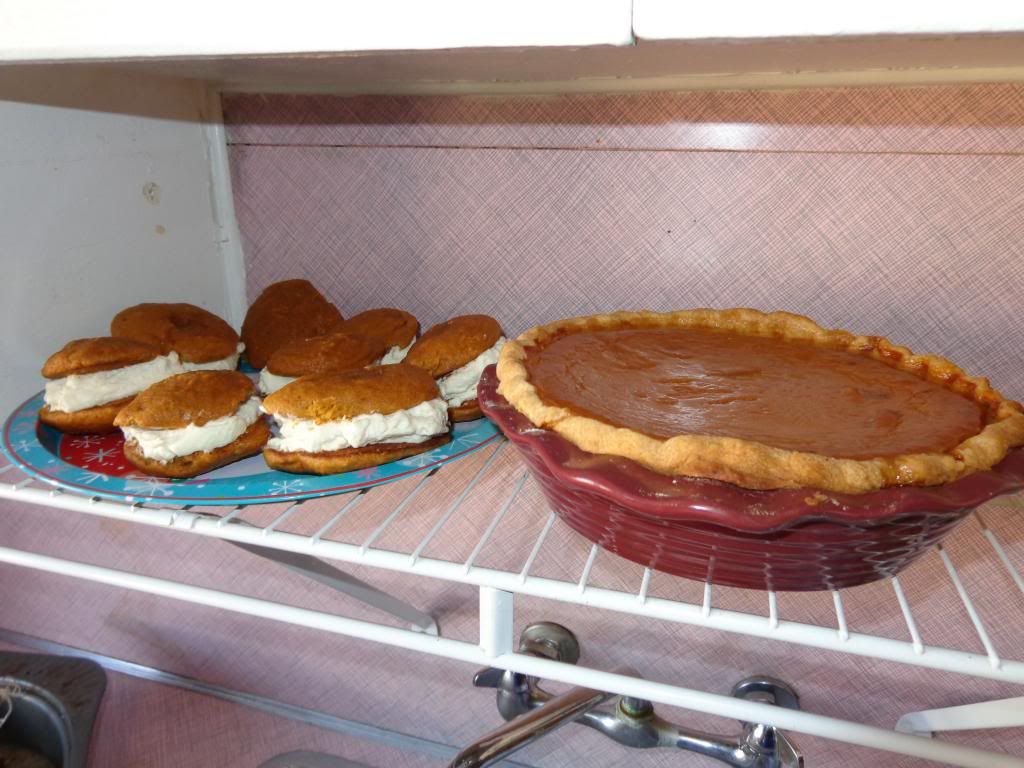 We spent the night up in SLC and went to the temple with Darin's mom on Friday morning. We hit up a few stores after the temple. Thankfully, it was late enough at that point to miss all the crazies.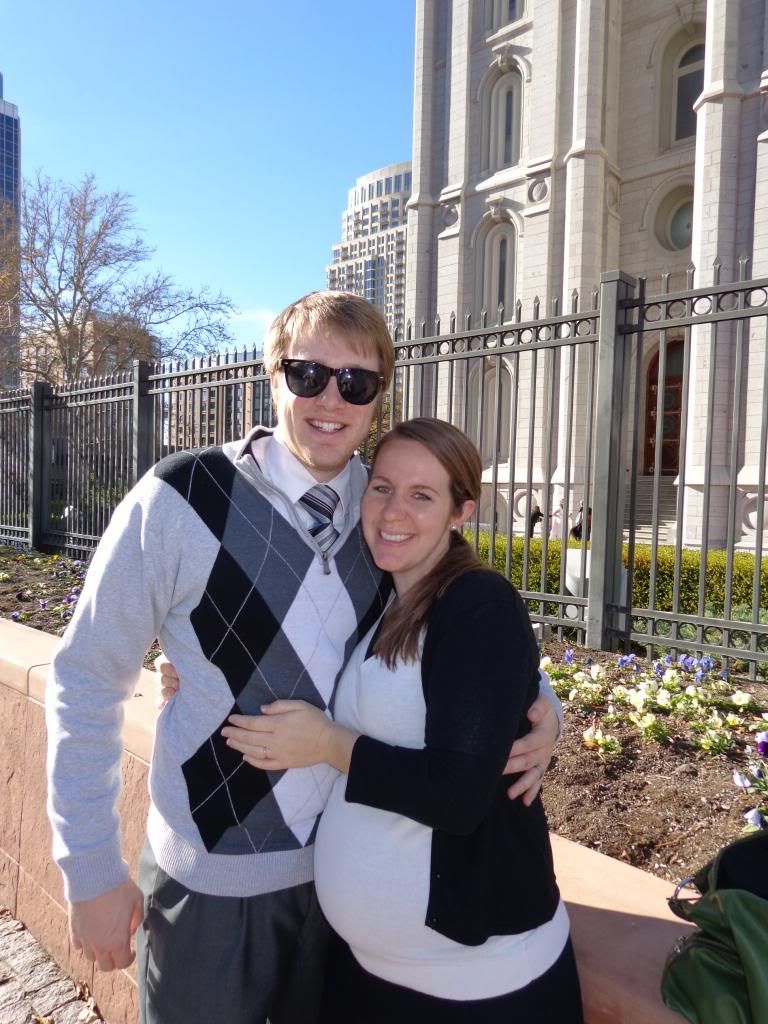 Friday night and Saturday day it was back to work for a few hours, but Saturday night we were able to enjoy some Cougar basketball (and free shirts! thank you Jabari Parker).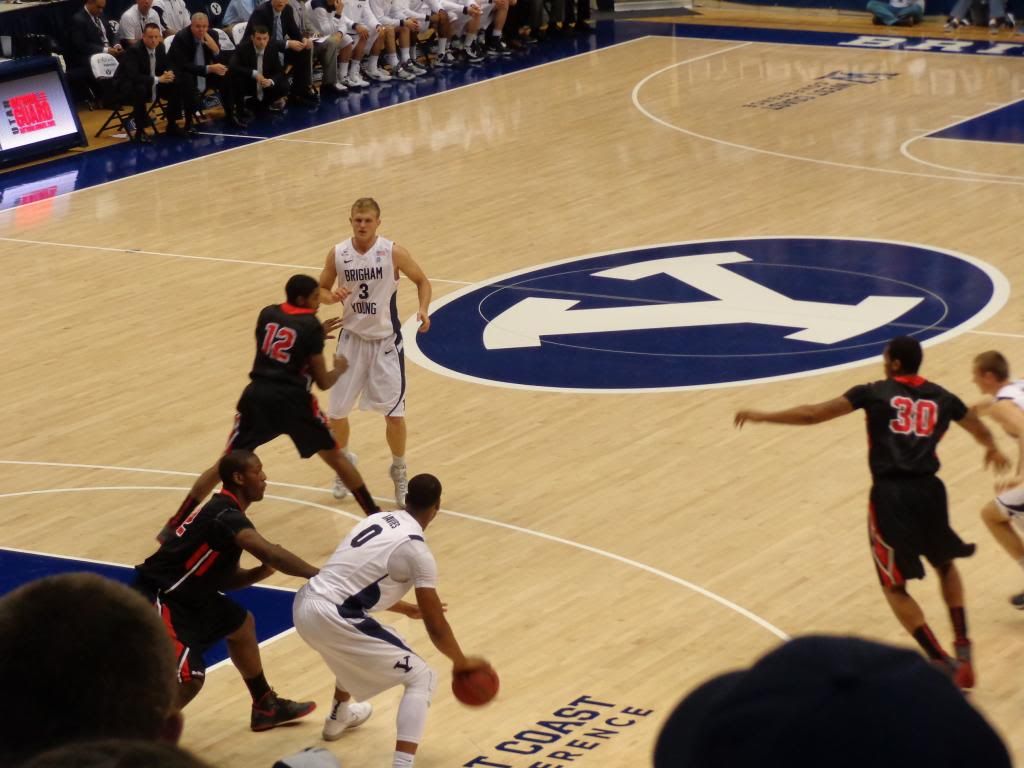 I spy an apostle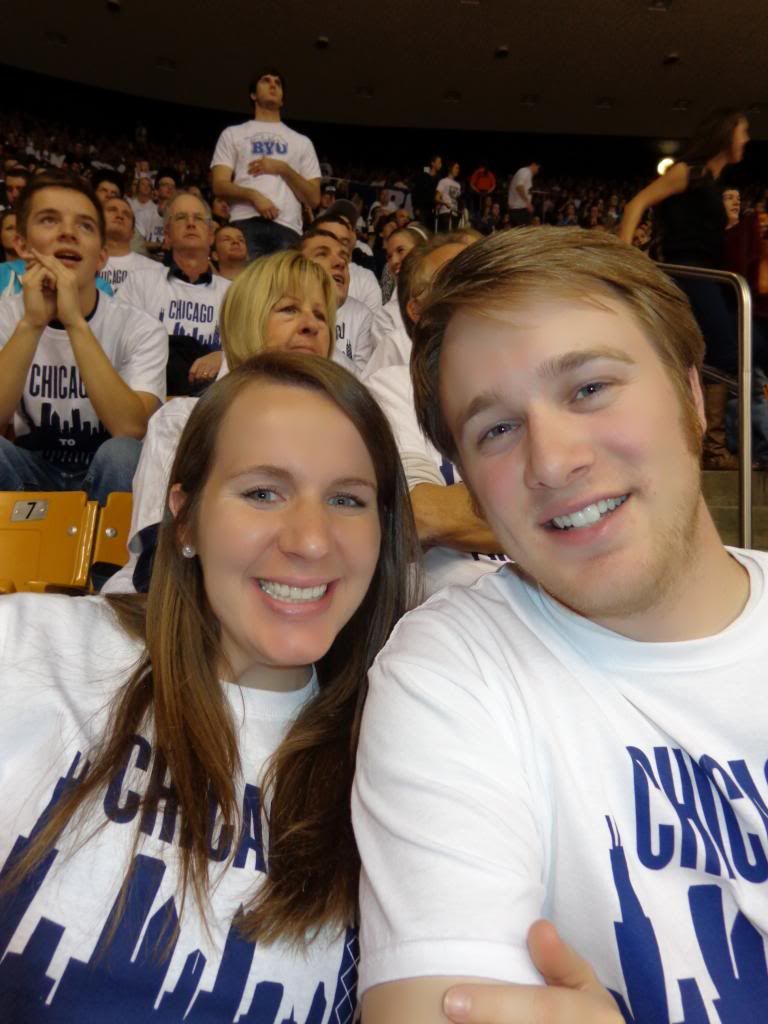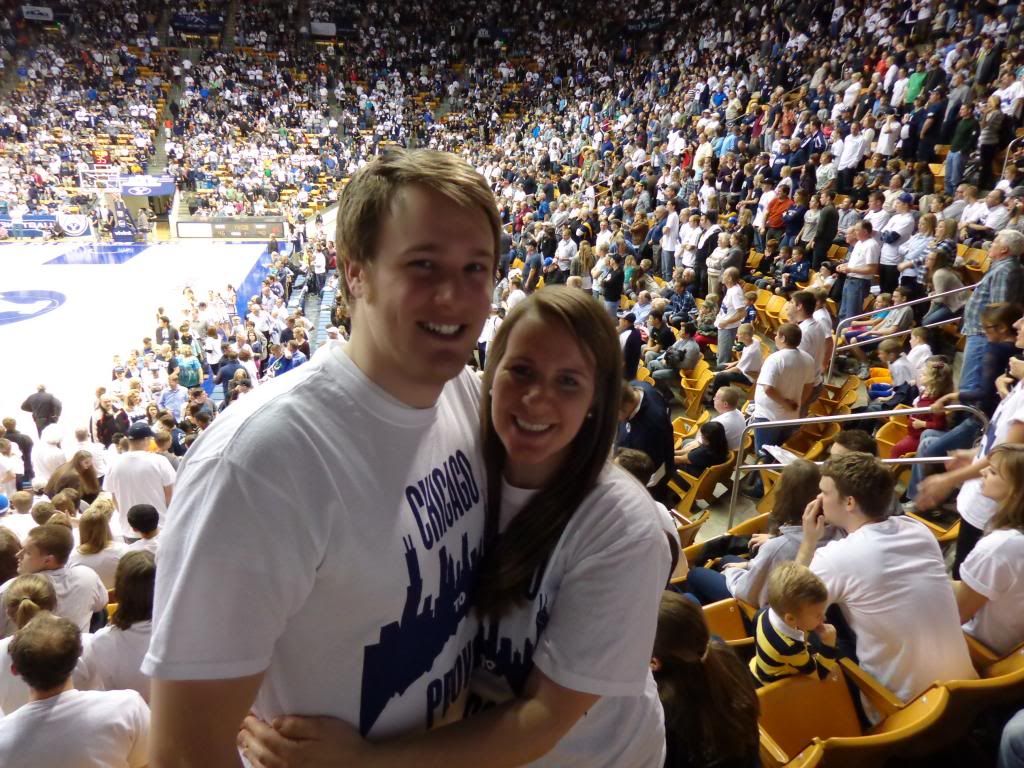 After the game we went home and got our Christmas on. Decorated while listening to Christmas music and then watched The Muppets Family Christmas while eating leftover pie. Mmmmmm, great way to finish the break, especially because it reminds me that we only have 2 weeks of school left before Christmas break! Woot woot!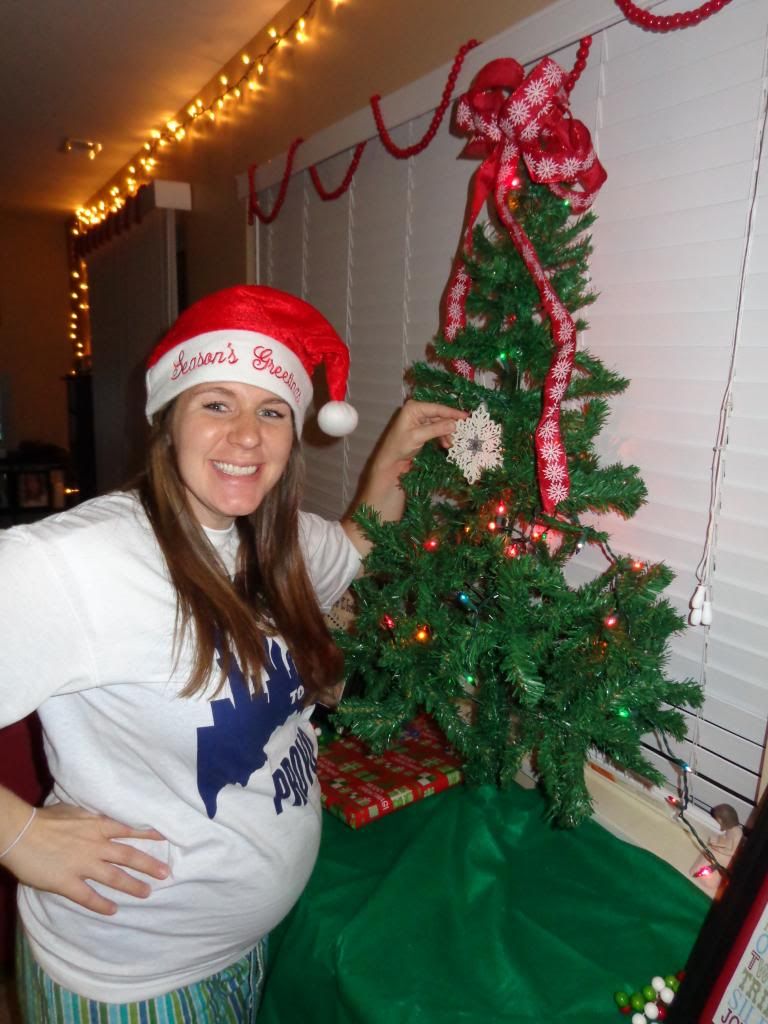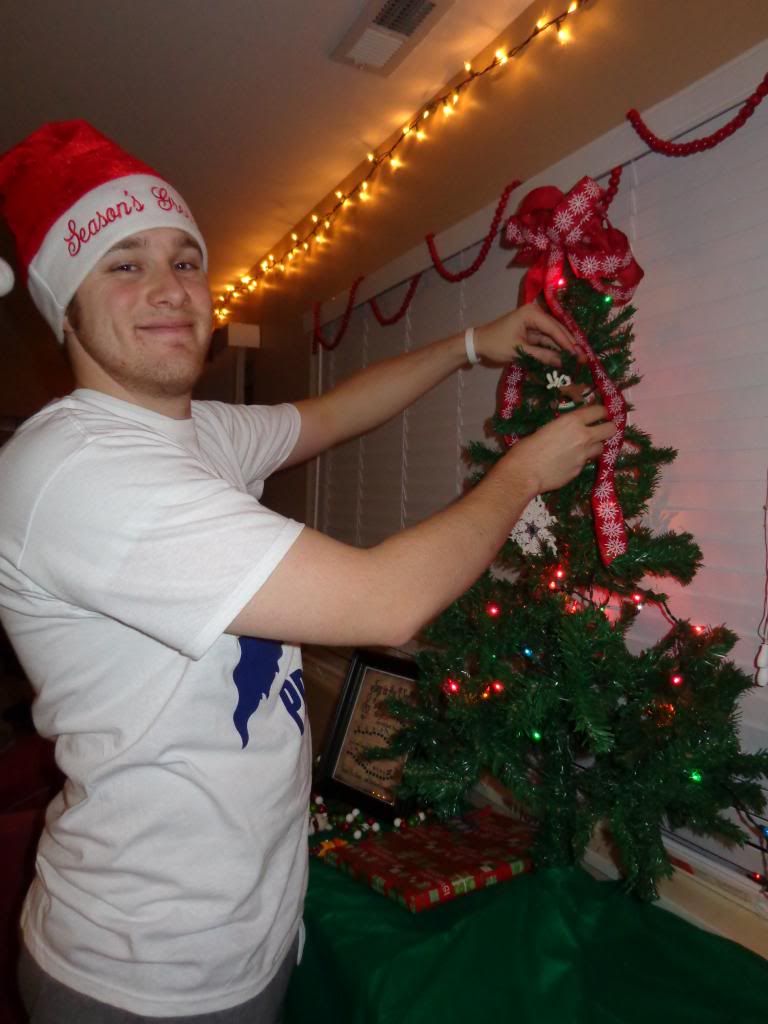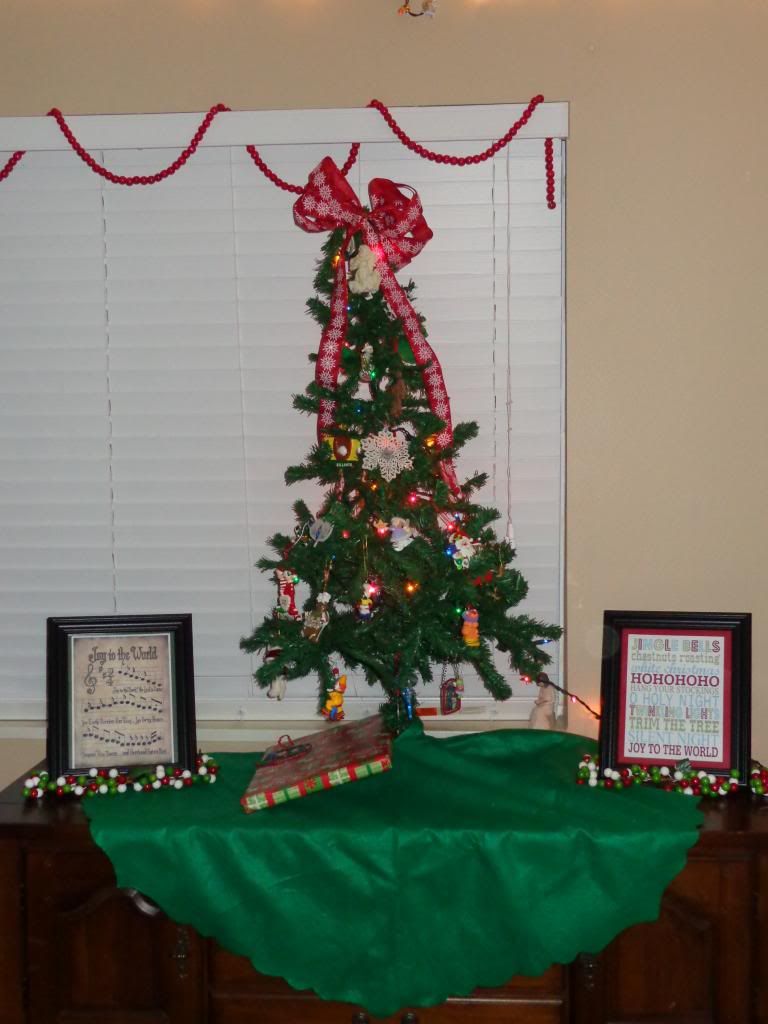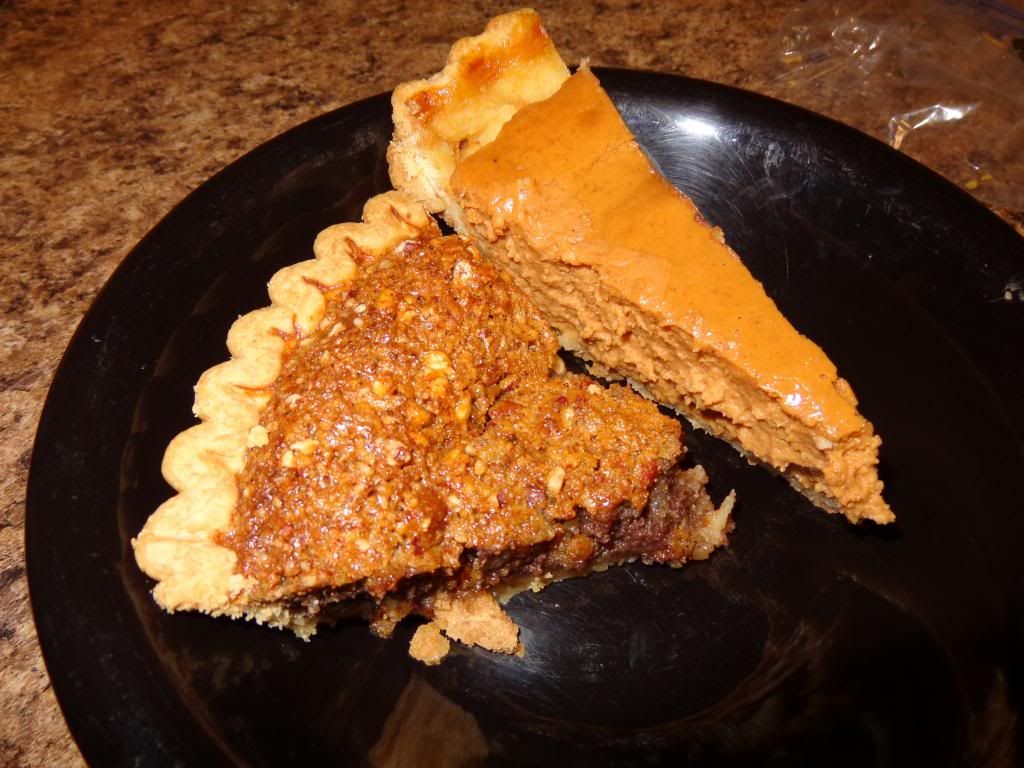 Definitely gonna be making the chocolate cream cheese pecan pie again someday.
Goodbye Thanksgiving break. Hello Christmas season!