It's amazing how close you can become to a person in nine weeks. What's even more amazing is becoming so close to six people in a nine week time frame.
The group of missionaries that I have been working with for the past nine weeks left last week. It's always a little bitter-sweet when they leave, for me that is (they're pretty dang excited to get out of the training center and into the "real" world).
It's so fun to see their progress. To see them learn English. To see their understanding and testimonies of the atonement grow. I feel so grateful for the time that I get to spend with these amazing young men and women. I learn so much from them.
Here they are: (sisters from Japan, Madagascar and China. Elders from Korea and Puerto Rico).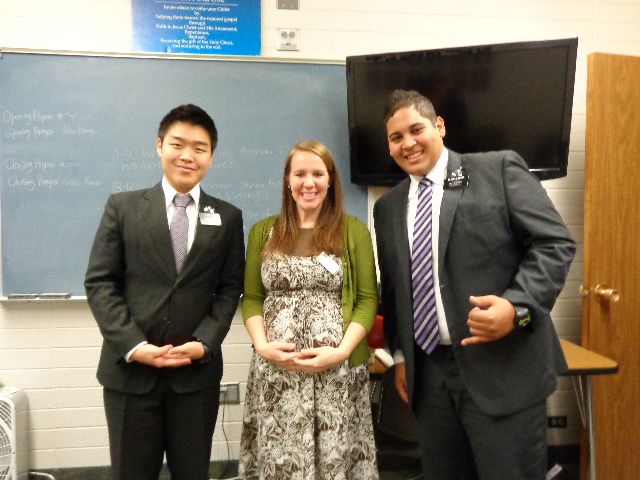 Elder Almeida was always so thoughtful when we had morning classes and brought me cinnamon rolls because he knew the "baby" would be hungry.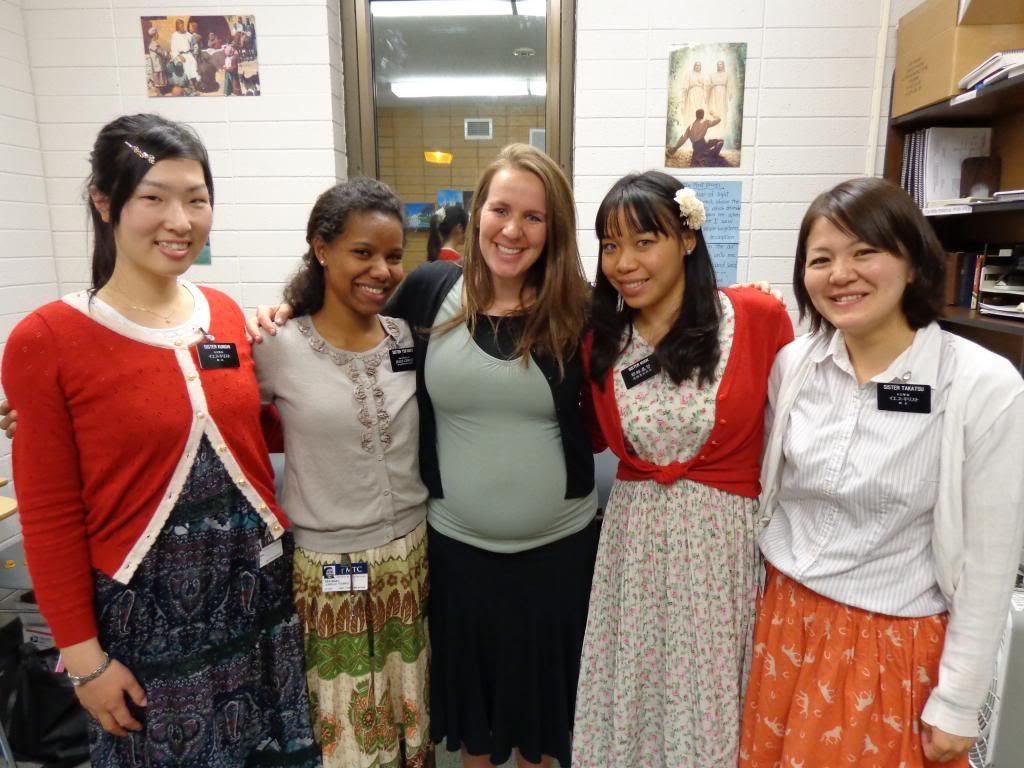 What can I say, I love the missionaries.