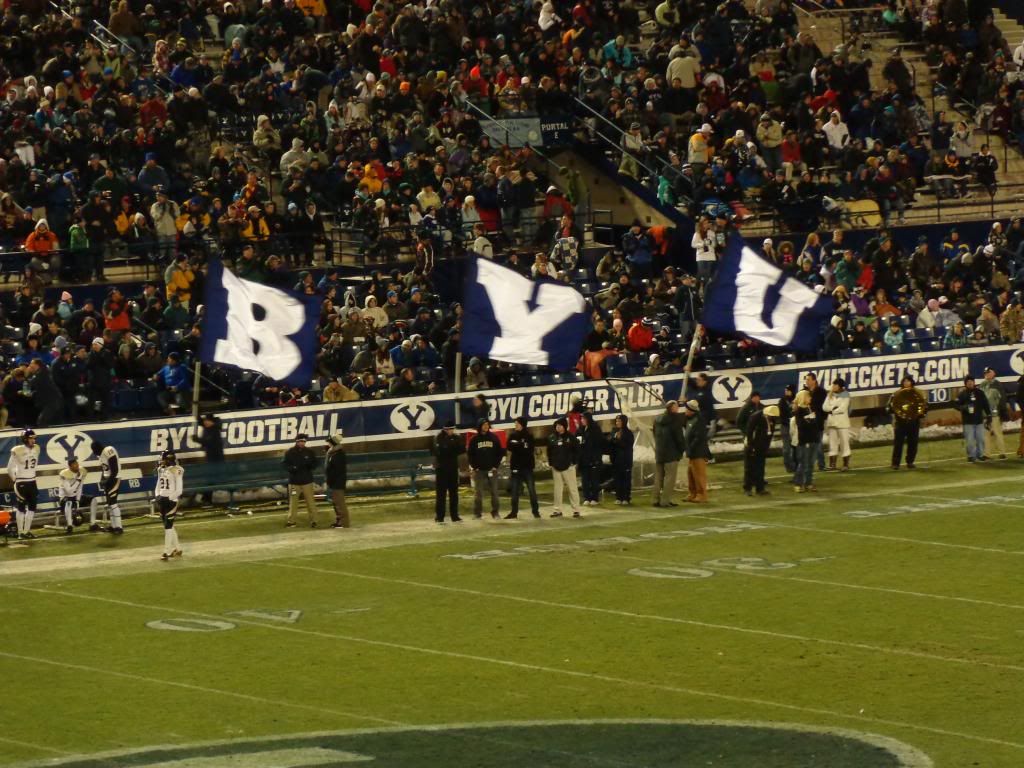 Saturday night marked not only the last home football game of the year, but the last home football game of Riley Nelson's career. I have had a slight crush on Riley Nelson ever since our Spanish Literature class last winter semester (When I was too chicken to actually get his autograph. Now you remember). Don't worry, Darin is fully aware of this and supports it in every way (right sweetheart?). After all, I 100% support his Hugh Jackman crush.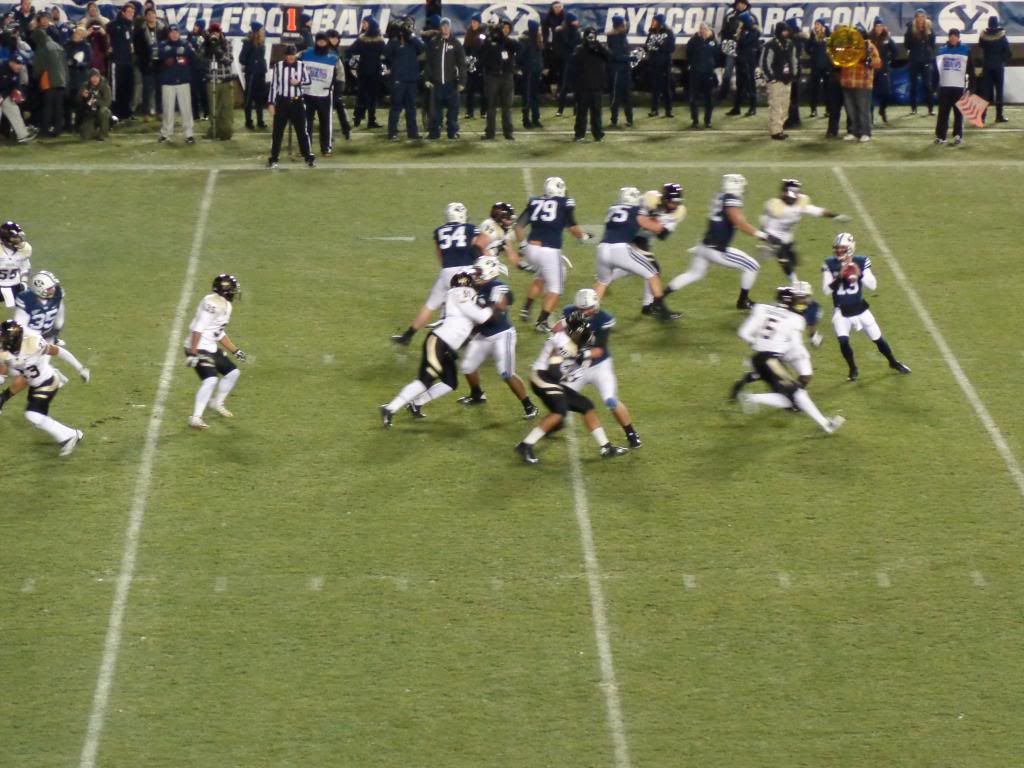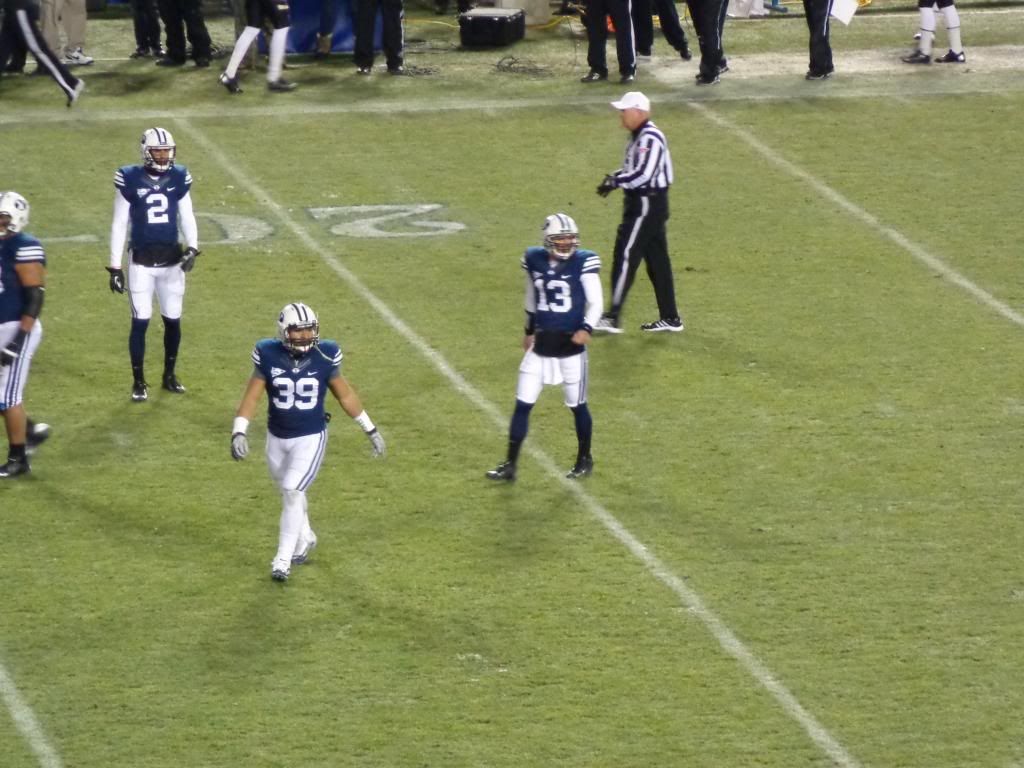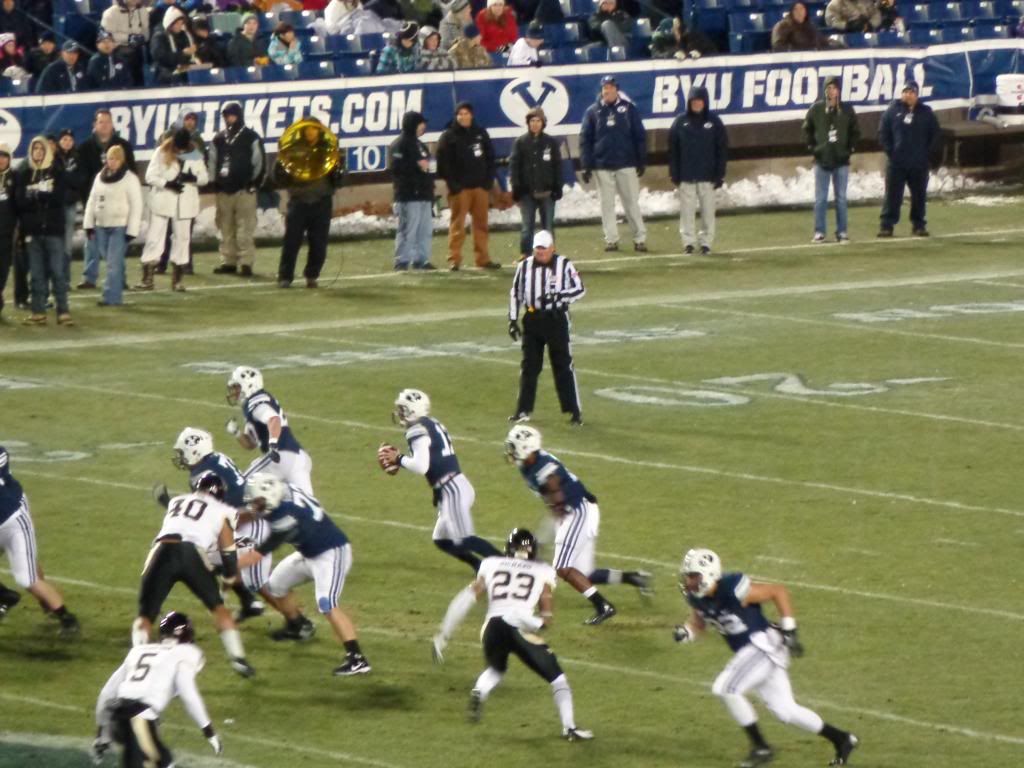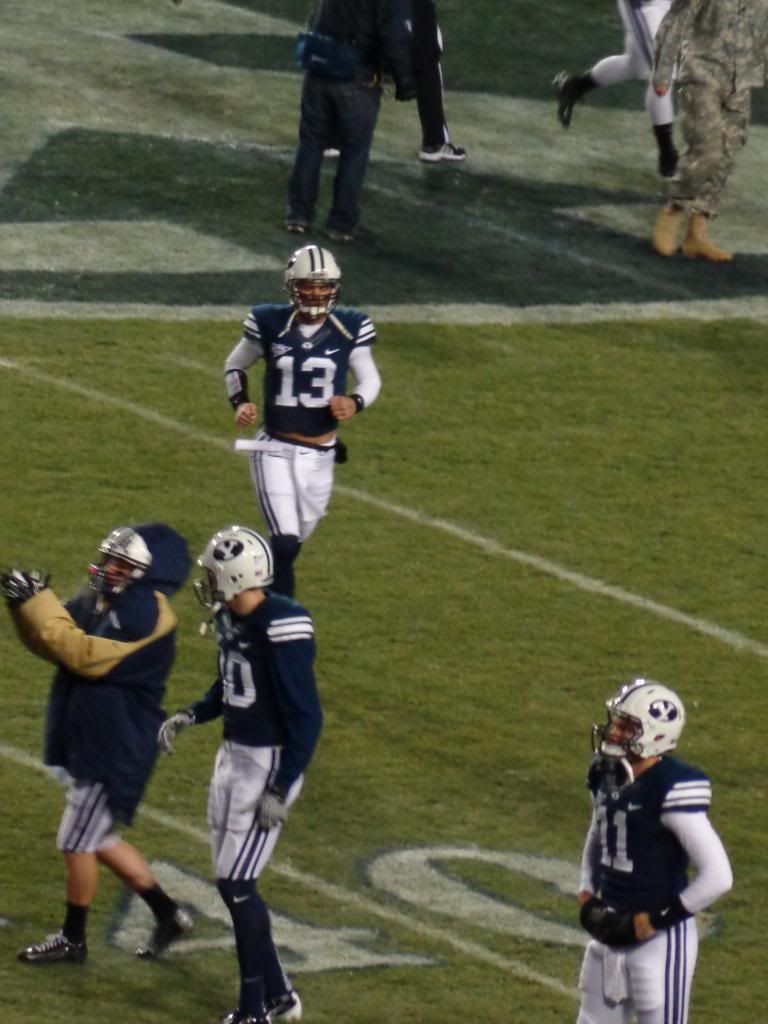 And in case these photos of Riley weren't enough for you, here's some videos of the boy for your viewing pleasure. (I know it's tempting to skip these, but don't. They're short and they tell a story. Just do it). Oh, he's number 13 by the way, in case you might have missed that somehow.
It was a cold cold cold night at Lavell Edwards stadium so we only stayed until half time (Darin said that as long as they were up by 42 we were allowed to leave, and what do you know, they just so happened to be up by 42 at half time...
ttthhhhaaannnkkkk yyyooouuu
). It was fun all the same. Our last BYU football game as students. Student life is slowly slipping way.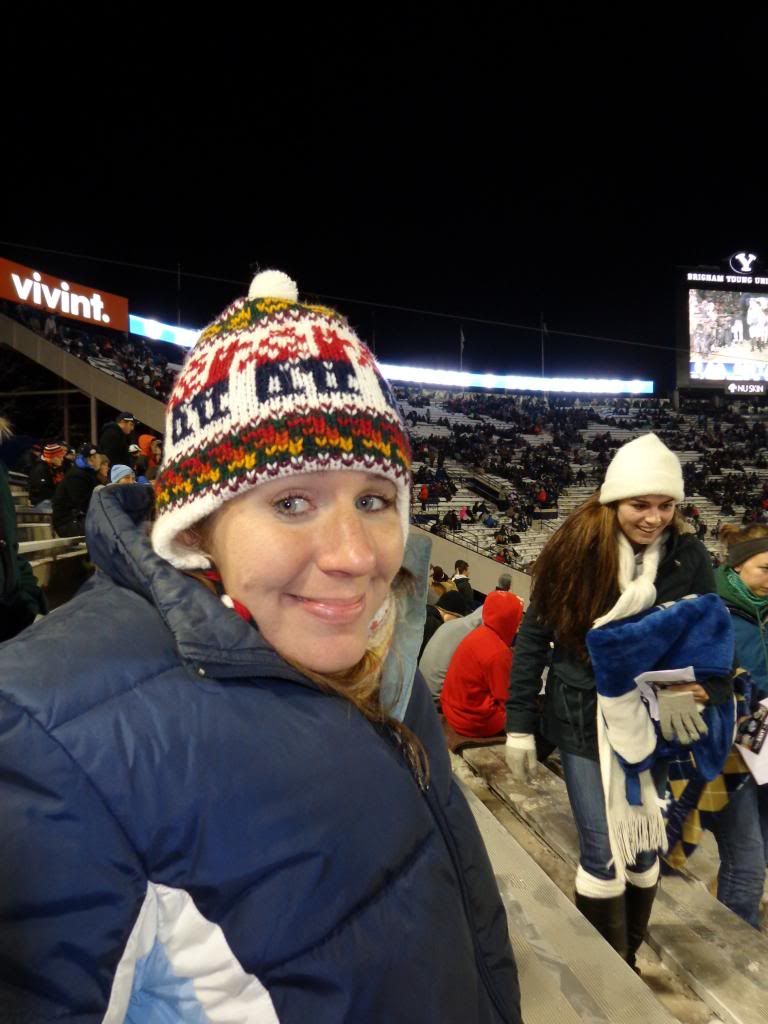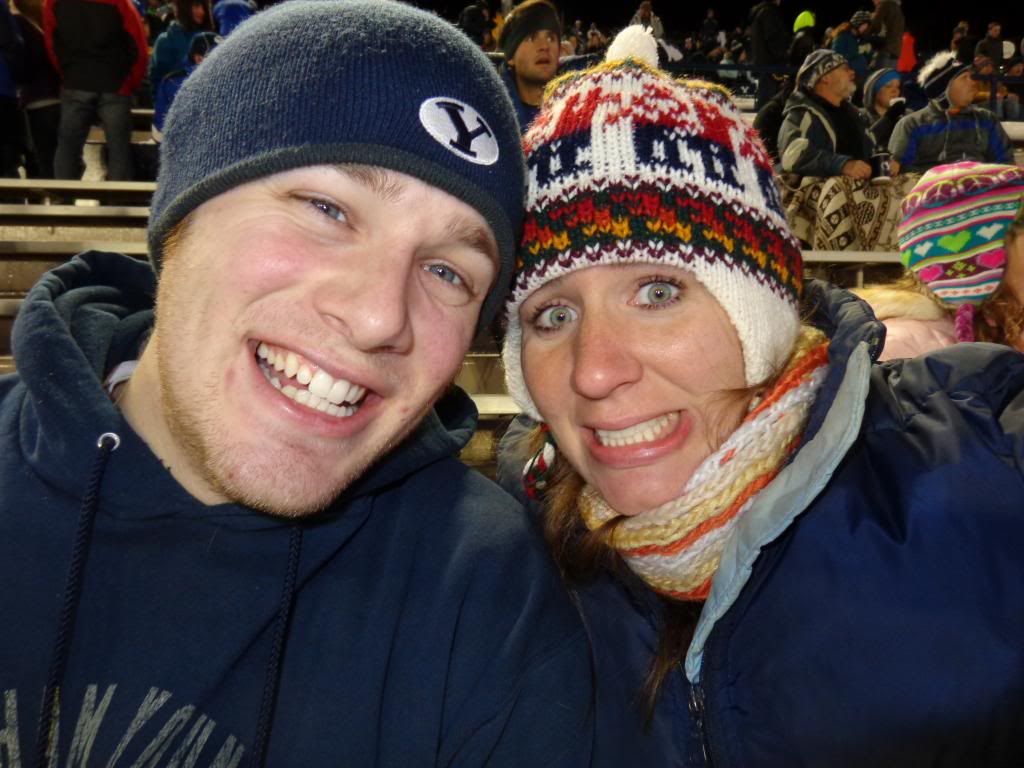 It's been real cougar fans. Peace.