Is it just me or do we have the cutest two month old son in the world? It's probably just me. But look at this little piece of baby!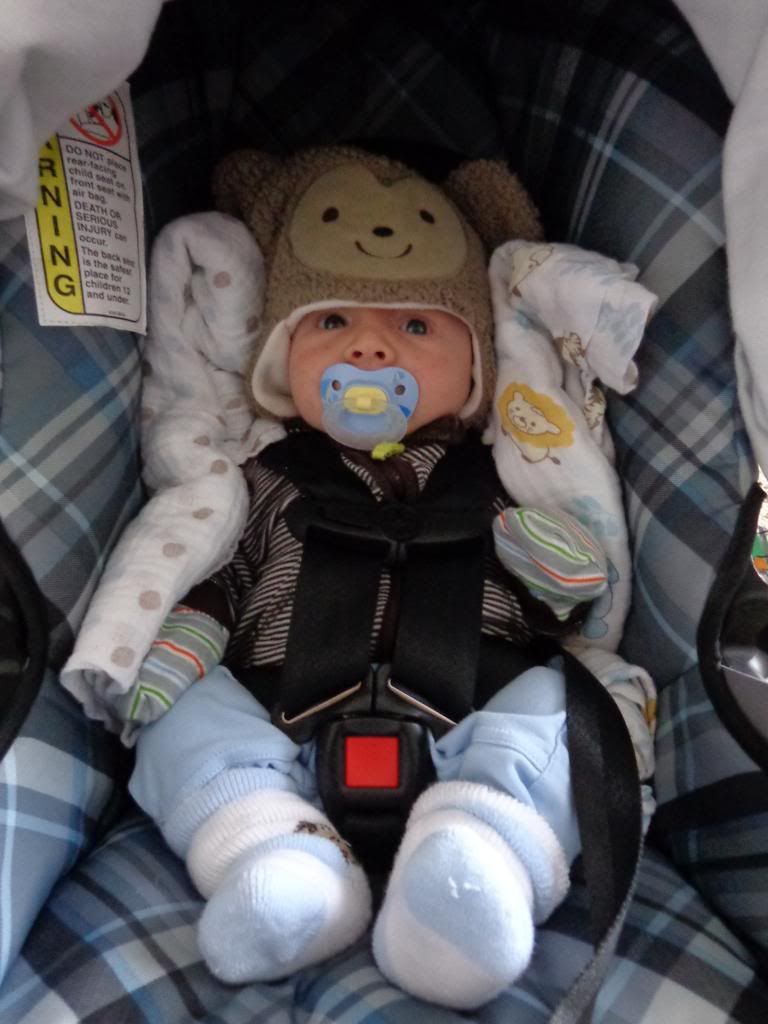 Two month stats:
Weight: 12 lbs. 1 oz.
Height: 22 inches
Home Runs: 12
RBIs: 35
Stolen Bases: 547
News:
~Just this week he's started making some new sounds.
~He has gotten himself into a nice sleeping schedule. We can pretty much count on him sleeping from about 9pm to 3am each night. (He's still struggling to realize that we want him to go back to sleep after that 3am feeding. He'll figure it out).
~He started getting his very first boogers this month. (Exciting!)
~He sees us! And I think even recognizes us as his parents. What what.
~I'd love to say that he is the sweetest happiest baby in the world like I see other mothers saying, alas, "thou shalt not bear false witness"... he's a pretty fussy baby at times. We have to go through "the list" quite often to figure out what he wants.

~He loves sitting facing forward.
~He hates red lights.

~His daily cycle goes like this: Eat, play, sleep (Repeated many times).
~He met his cousins and Aunt Linzy and Uncle Derek for the first time.
~He still loves bath time.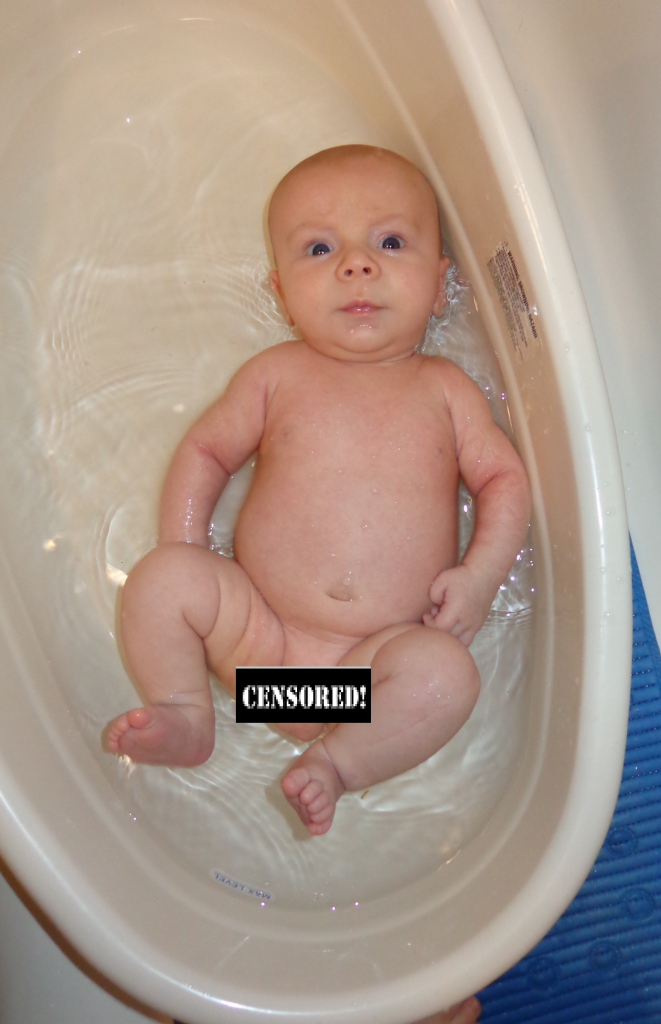 His face cracks me up

Perhaps the biggest news, he smiles! Having a smiling child is SO much more fun than having a not smiling child.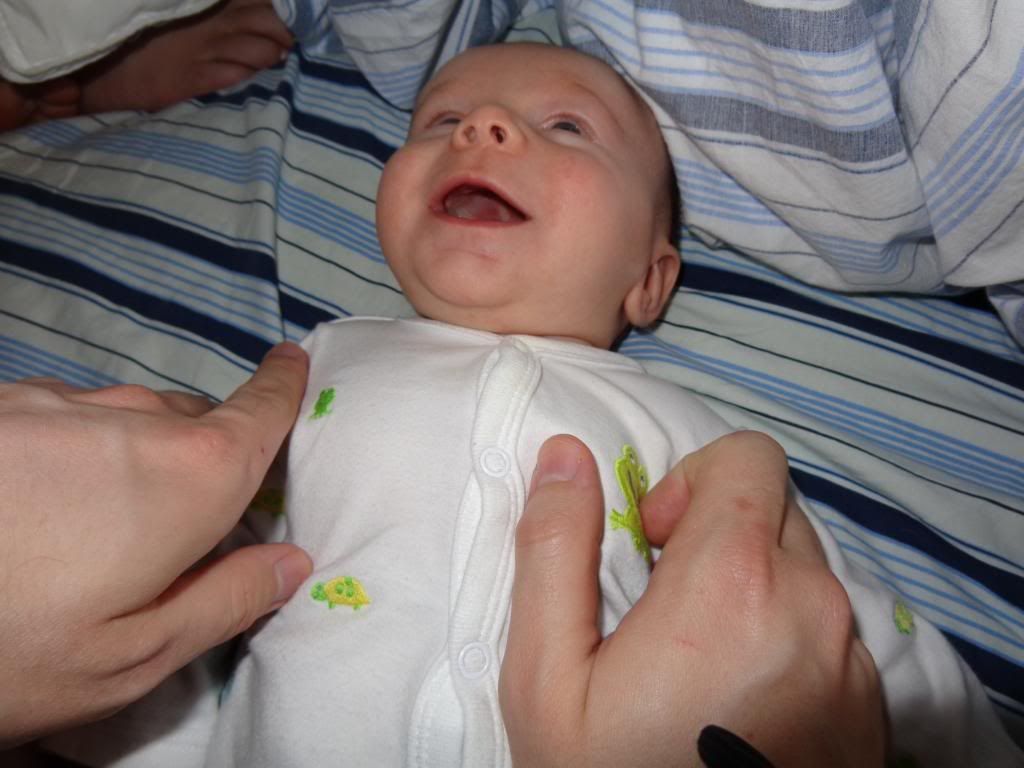 And because we all know how much I love taking matching comparison pictures (brown dress and big belly ring a bell anyone?)...
And, just because I think this one is cute and why wouldn't you want to see one more cute picture of my son?...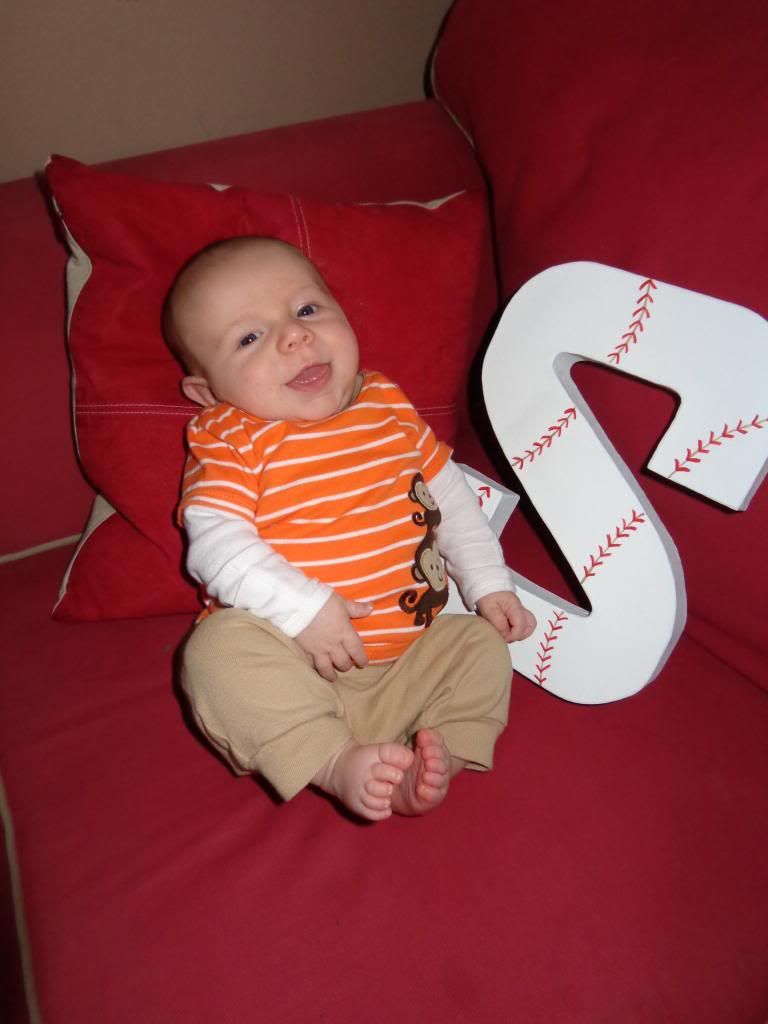 Happy 2 months Shaester! We love you to pieces!