Last year
was my first New Years with college friends and it was a blast. This year was even better because the Rackhams stayed in town and were able to celebrate with us as well. Can I just say that I absolutely love my friends. I'm sad that more of the besties couldn't be with us but at the same time I'm thankful for the time that I have left living so close to these girls.
I got off work a bit late on Monday night but was able to jump right in to the party as I walked into the house to see Darin doing a Dance Dance Revolution solo. What better way to start off the party.
We listened to some violin pieces by Kaitlin and Skylar (I know, we're crazy right?!), played our new favorite group game (a mix of charades/catch phrase), popped poppers, drank some bubbly, kissed and kissed and kissed and stayed up super late talking about the goods of 2012 and our resolutions/expectations and hopes for 2013.


Ultrasound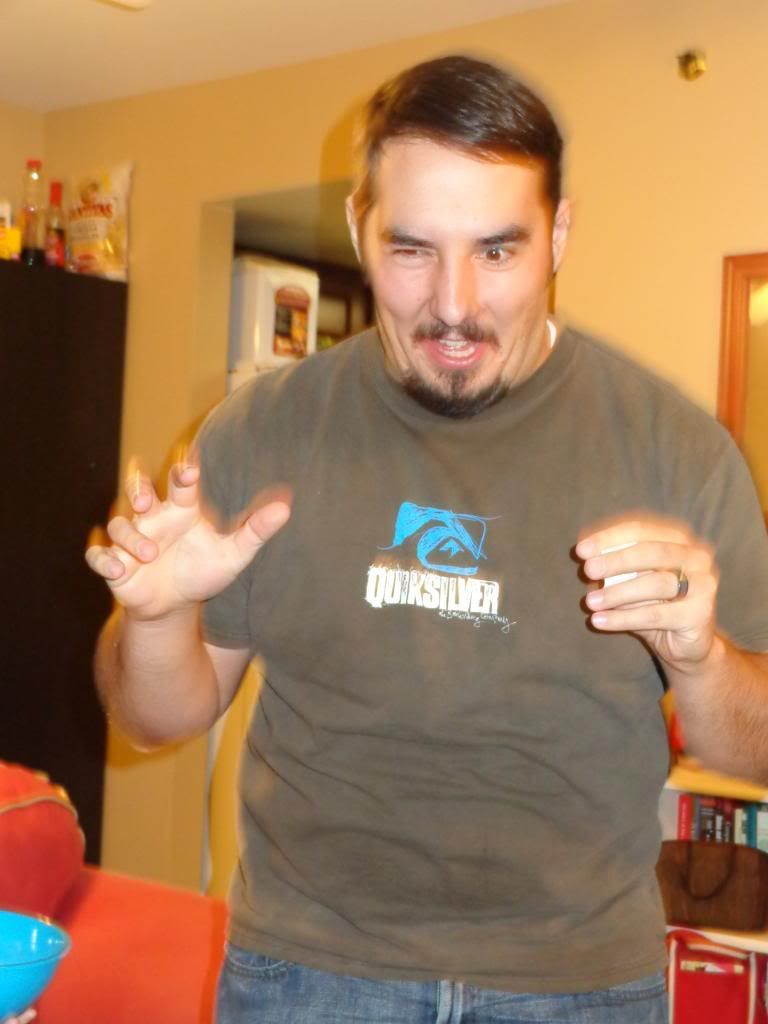 Smeagol???
Maxipad
What a fun night!
The next day was spent sleeping in ridiculously late. Not showering or even putting real clothes and makeup on. Reading, putting a second and third coat of paint on the babies dresser, more sleeping, hot chocolate, popcorn and The Fellowship of the Ring. Usually these kinds of lazy days stress me out more than I enjoy them because I hate feeling like I'm doing nothing with my life and wasting time, but yesterday, I soaked it in and loved every minute of it (Darin enjoyed parts of it, but pobrecito was in a lot of back/leg pain from a move that he helped out with earlier in the day).
Here's to an amazing 2013!