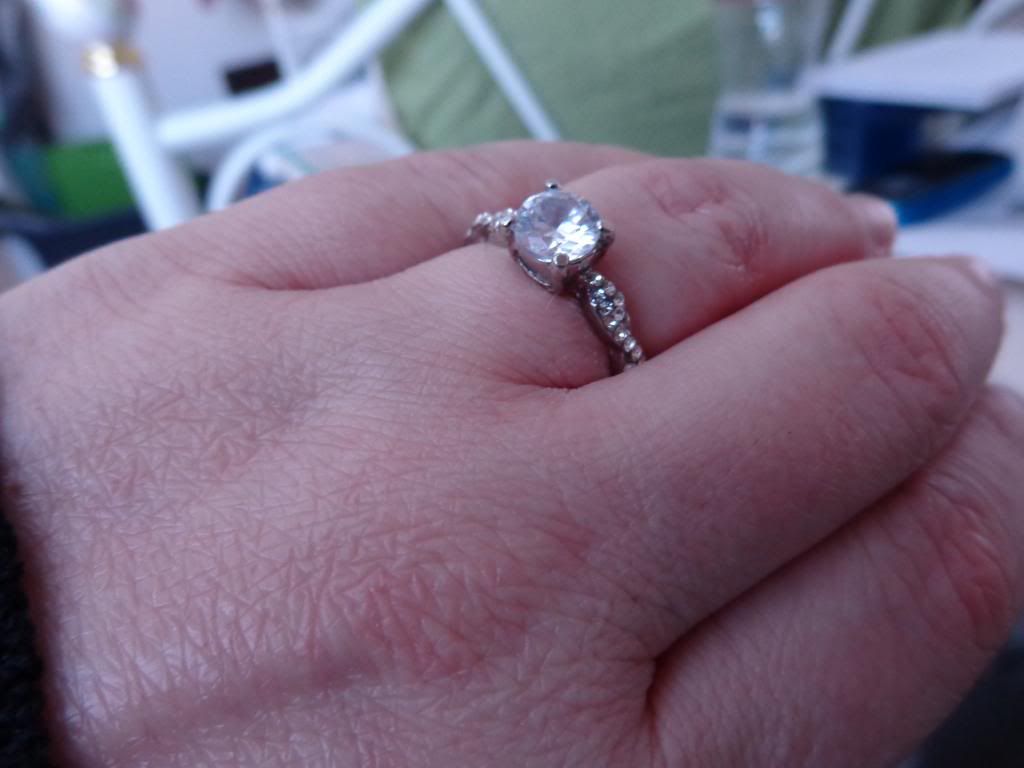 I know I know, I have wrinkly old lady hands. I've heard it before. Don't hate.
It was time. Time for a new ring. The pearl was no longer fitting comfortably and I hated not wearing a ring at all. I felt so naked, so single, so hopelessly alone. Lost.
That all changed last week when Darin took me out for the most romantic evening of my life, got down on his knee and pulled this beautiful shiny baby out and placed her on my finger. My first thought was, "how did you buy this?" "We can't afford this." Then it didn't matter. I loved it.
Just kidding! The story actually went like this:
I hated the fact that my pearly pearl didn't fit. I hated not wearing a ring and who knows how long AFTER being pregnant it will take for the pearly pearl to fit again. I got in the car. I went to the mall. I bought this ring for $8 at Icing. I was sad they didn't have any pearls in my size :(. But the diamond will do. I went to the bathroom and put it on. I'm a married woman again.
The End.