The Mormon Tabernacle Choir Christmas Concert was absolutely BEAUTIFUL this year. This is only my second year going, and
last year
was also beautiful (check it out on PBS this Saturday and Sunday!), but this year was hands down a step up. Of course it was! Alfie Boe was there! And he sang
Bring Him Home
.
I L-O-V-E-D it. Tom Brokaw narrated the Christmas story and a beautiful story about the
Candy Bomber.
Such a great performance.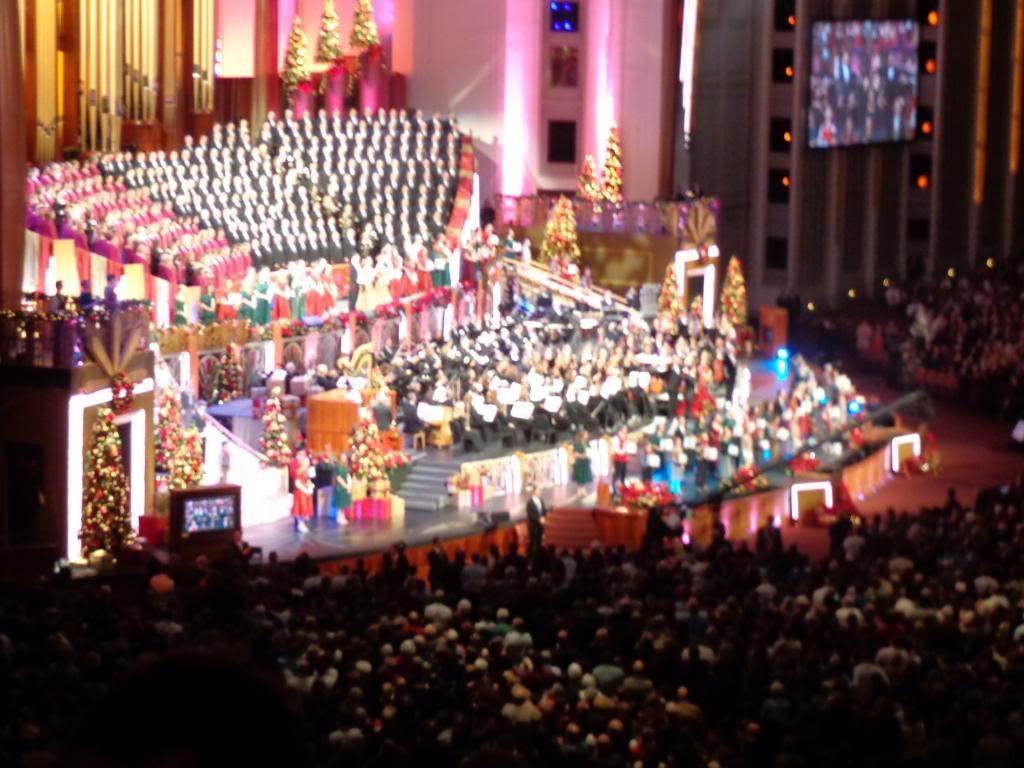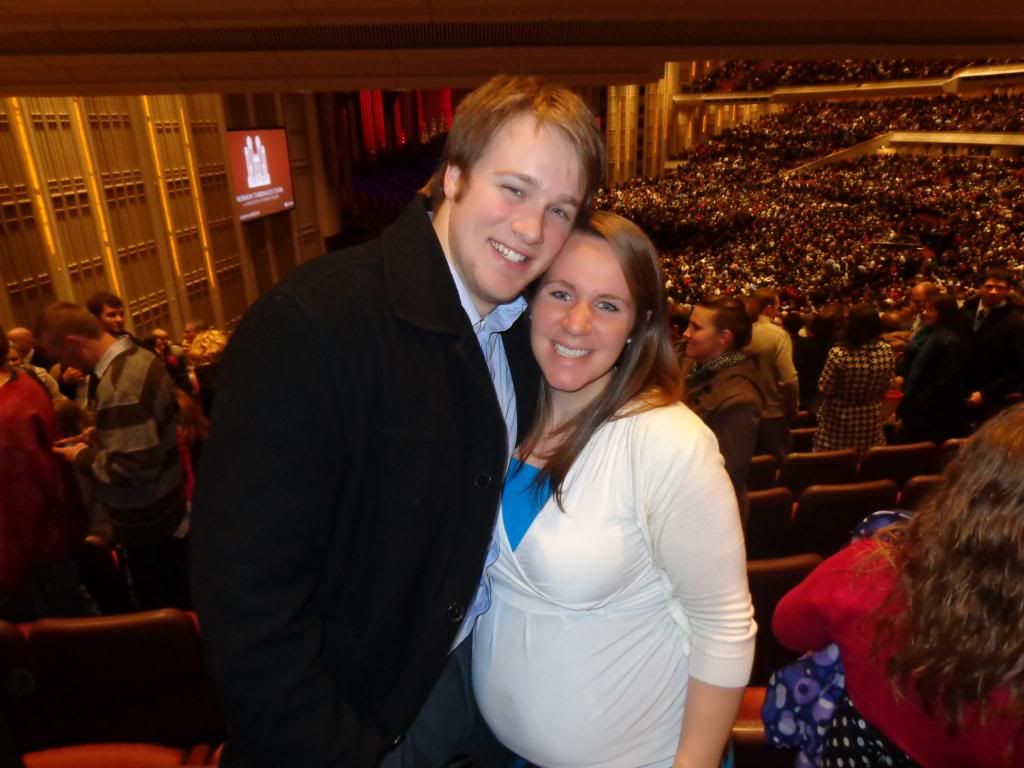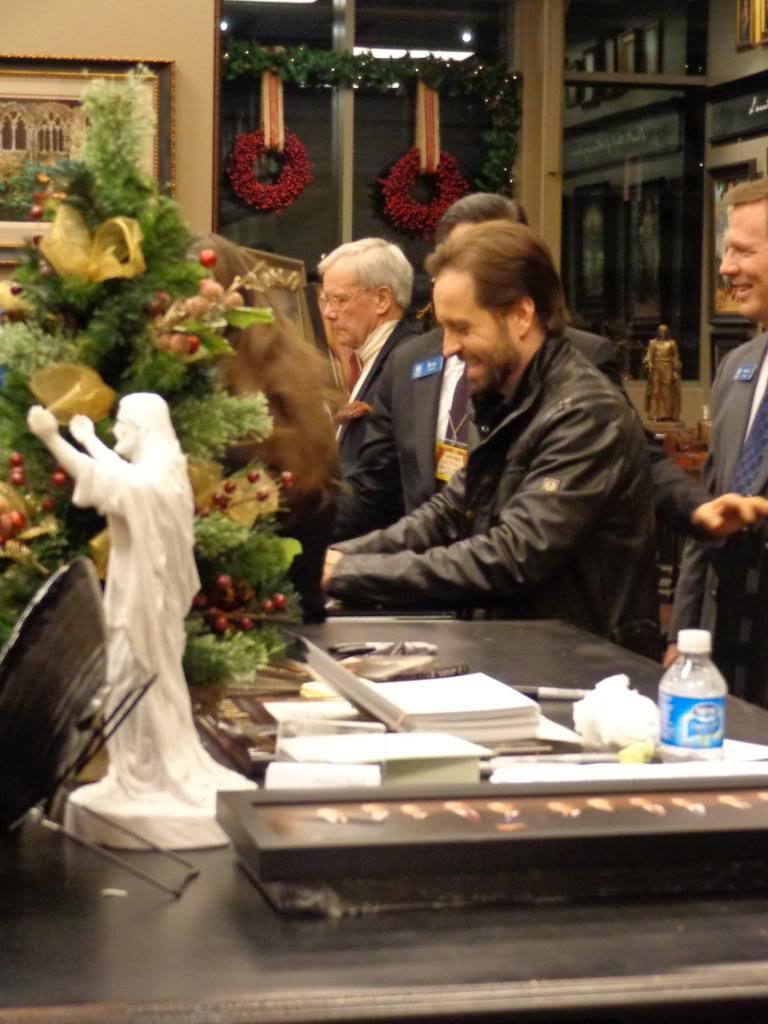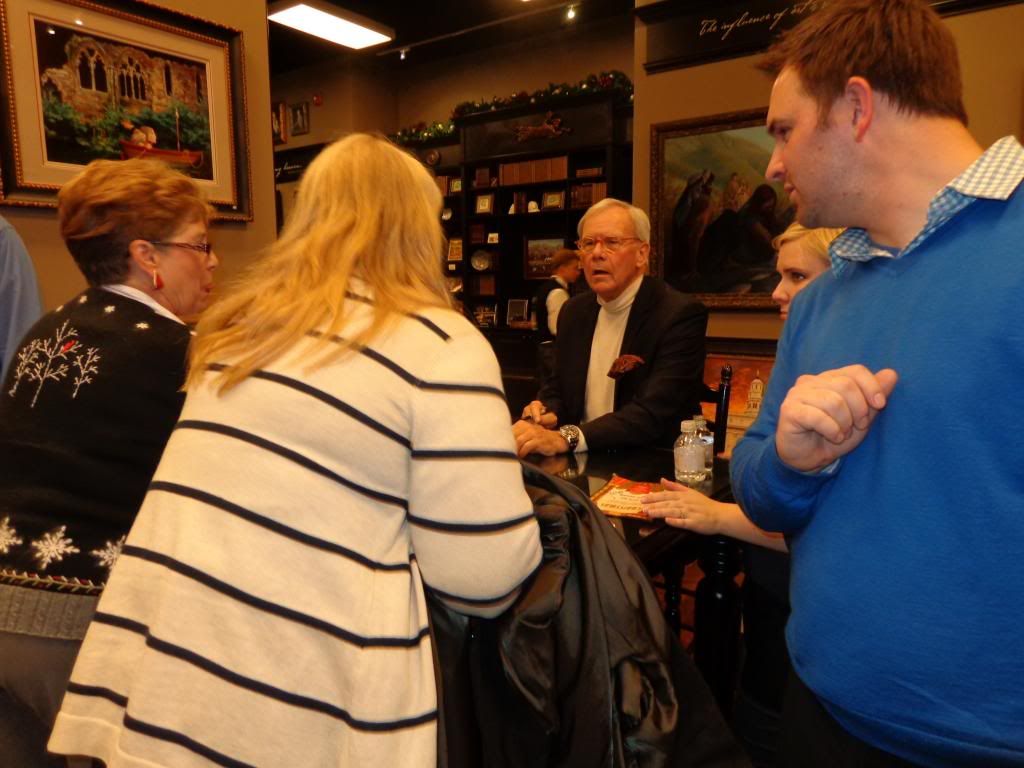 My mother-in-law is pretty much famous. I mean, look at her chatting it up with Mr. Brokaw.
Saturday we went and saw the Hobbit with our buddies and then did games and dessert. I love love love my friends. It's always fun to spend an evening with them.
Sunday was great too. Why? Because....no school on Monday! I tend to get really cranky on Sunday nights because the next day is Monday and Mondays are LONG. Not this Monday! Loving the break already. It was a crazy busy semester with many LONG days. I'm excited to spend some quality time with my husby before this baby boy makes his grand entrance into the world.