MY mom that is. Not me. Not yet. But soon! Hopefully.
Mom got here yesterday after being on a bus for two days. She's a trooper. Here's a picture to prove it.
We wasted no time welcoming her to the college life and made our way to the BYU Basketball game that night. She had fun reminiscing on all the events that she atteneded at the Marriot Center years (just a couple really) earlier.
Name that apostle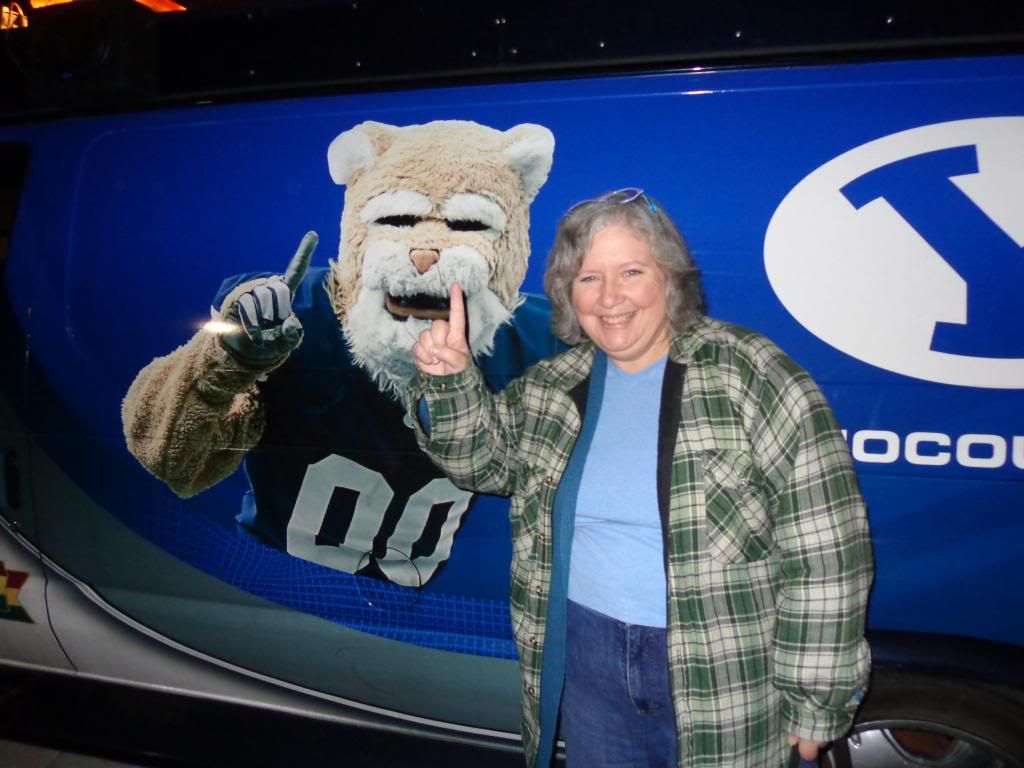 Okay baby boy, you now have EVERYONE'S permission to make your grand appearance. We're all waiting and ready for you.